Spending some money on remodeling your bathroom space is fun and enhances the décor of your home. However there are many factors to consider when choosing bathroom hardware.
The way you choose styles, shapes and colors will accentuate your personal style in the bathroom. Where the factors to pay attention to are all about the furniture and hardware. Although they are not exciting, when you choose bathroom accessories can give a space a new look and complete the change. In the market there are many styles from modern to traditional, new trends today such as coating with matte black, satin bronze, polished chrome, satin nickel and stainless steel for any bathroom hardware.
[su_related_article heading="" links='
1. Kinds of bathroom hardware accessories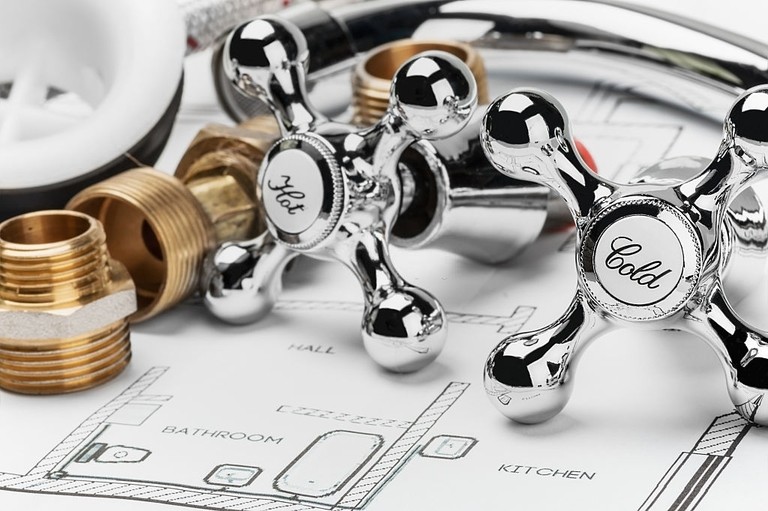 Towel bars: from traditional wall slats to freestanding racks and towel warmers, there are many different types of towel bars for a variety of applications. They not only aid in hanging and drying towels, they also contribute to bathroom decor. Besides, they come in a variety of sizes to suit the needs of each individual to choose the right bathroom design.
Towel wrap: mainly installed in large capacity baths, not only saving space to make a highlight for the bathroom, but also supporting the hanging and display of hand towels.
Cloak hangers: while towel rails are a common choice for hanging towels, robe hooks are useful for hanging in children's bathrooms, and keeping towels free of moisture.
Toilet paper dispenser: changing and adding toilet paper rolls is not as easy as many normal tissue dispensers. With traditional two-post tissue designs with spring-loaded rollers to swivel arms and tissue holders, many manufacturers offer styles to suit modern, traditional, rustic and eclectic bathrooms. .
Glass shelves: starting from decorative items to most essential hygiene products, this accessory helps to display decorations or provide space without clutter in the bathroom.
Mirror in the bathroom: increase the space and give a new look to the bathroom. The installation of framed or frameless mirror, swivel and pull style mirror, vanity mirror. This will add elegance to your bathroom.
Heated towel rack: As a design upgrade and refurbishment for the bathroom, towel warmers are available in affordable options, in a variety of popular sizes, styles and finishes.
Commercial bathroom fittings: for stainless steel bathroom fittings, the durable properties are great for stylish restaurants and office buildings, schools and leisure centres.
Knob and pull: The knob and pull device is also a highlight for dressing tables or some built-in storage. They're also easy to install and budget-friendly, and you can transform the look in no time. Most of choosing a dressing table depends on choosing different cabinet hardware.
2. Types of finishes for bathroom hardware
Copper of bathroom hardware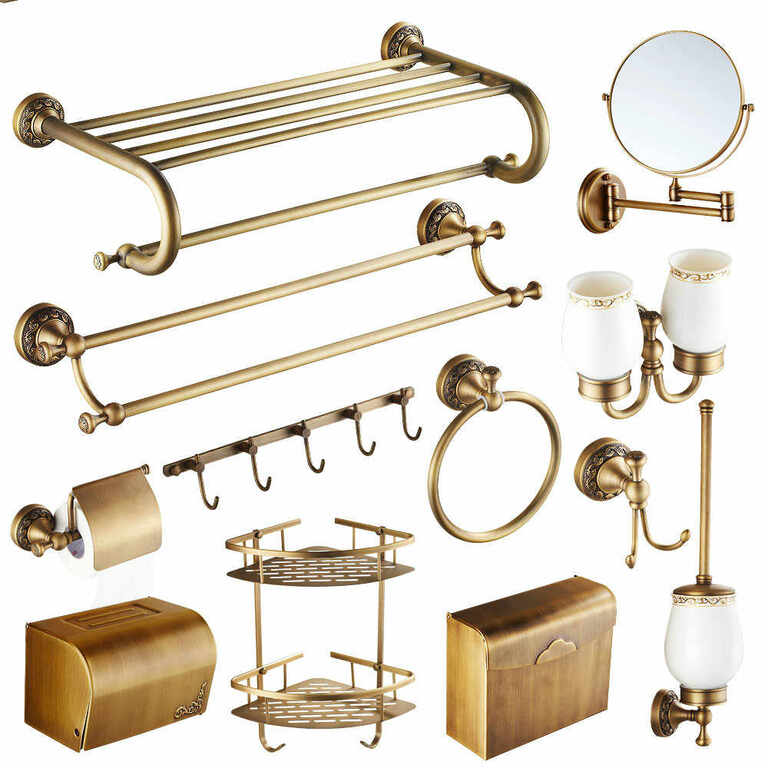 Along with bronze layers and marble, granite surfaces. If you want a clean bathroom and natural antibacterial properties of copper. Because of their copper's ability to heal themselves if they are scratched, the scratch will darken over time, allowing it to blend with the copper color and disappear.
Polished nickel of bathroom hardware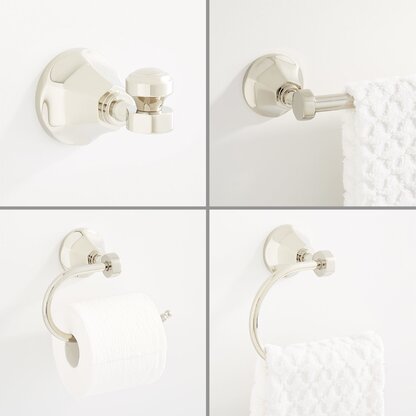 As for chrome they need to be cleaned regularly to avoid fingerprints and smudges) polished nickel will do this. Despite the high price, this is a time-saver and keeps the bathroom looking pristine.
Brushed nickel of bathroom hardware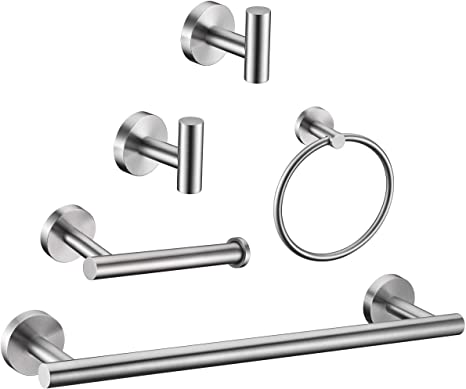 Polished nickel is a good investment as this won't fade or wear out. However, make sure the necessary fixtures and fittings are in the same brushed nickel layer before doing so.
Polished brass of bathroom hardware