The front porch is a wonderful invention. Everyone has probably seen people enjoying cold drinks on a warm day on their porch at least once in their lives. It is a beautiful place for people to relax in their Shorewood villas in Hilton Head or their country houses in Texas. Additionally, the front porch can give a fantastic and welcoming vibe for all your guests, as it is the first thing they see when they come to visit.
That's why we prepared the seven best design tips for your front porch, so it feels pretty and cozy during warm months. Here, you will find things like the best plants and flowers, front porch accessories, comfy seating, and more. Read on and astonish your guests with your front porch design - and if you need some visual inspiration, make sure you take a look on this article.
Plant a Flower Bed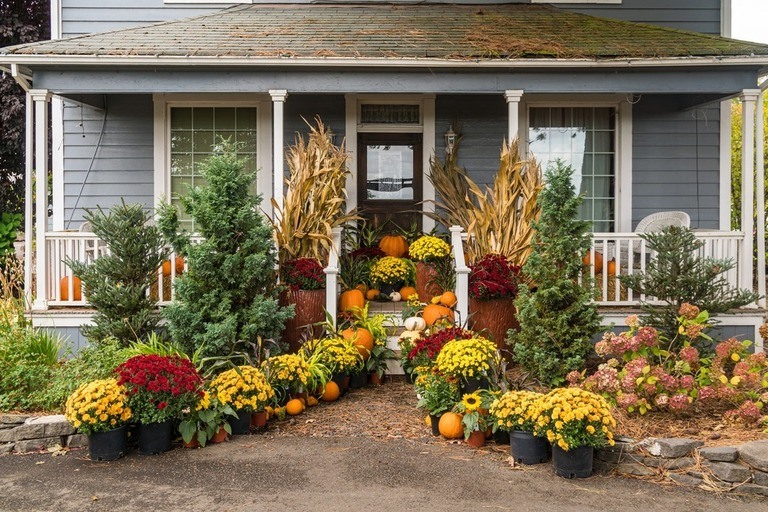 When it comes to the front porch design, one of the most important elements here is the flower bed. This is the first thing that people see when they approach your house, and it can say a lot about you and your home. Take a look at some of our favorite flower bed ideas, and choose something that suits you:
For instance, if you want to have a classic and elegant look, arrange some brightly colored flowers in neat rows. You can add some greenery too to help with the natural look.
If you want to go modern, try using flowers that are all different colors and shapes, but make sure to mix them up well to create a nice pattern.
And if you want to be unique, you can use flowers that are not your typical blooms. For example, consider planting some crocuses or hyacinths, which are some of the earliest spring flowers - or even lilies, if you like them.
Choose plants that grow well in your area and match the style of your home. For example, wisteria looks great in an old Southern house, while gardenias are perfect for modern houses with white walls. However, don't let the trends impact your life - make sure to only plant flowers that you like.
Plant Some Trees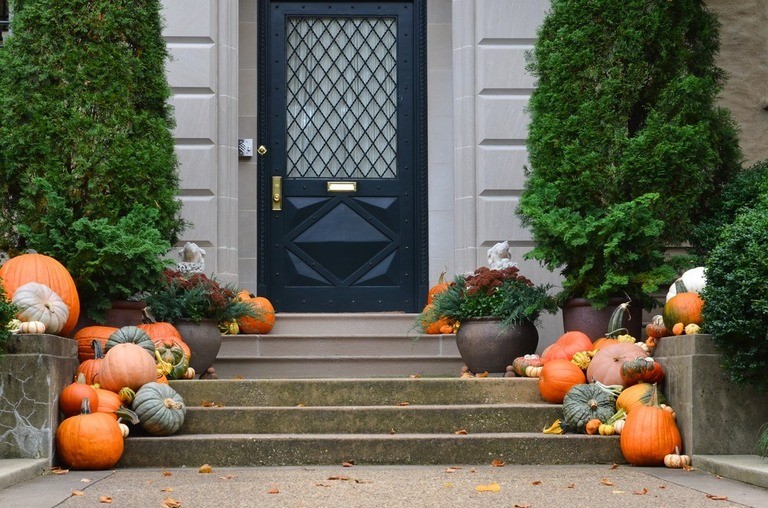 Potted trees can be another great addition to your porch's design. While you don't necessarily need trees on your porch, they can add an extra touch to its design (of course, when there is enough space).
As long as you know how to take care of them, trees can be lovely additions to your porch and can provide shade in case it gets too hot during summertime. And if they grow too high, you can simply replant them in your garden.
Add More Seating Areas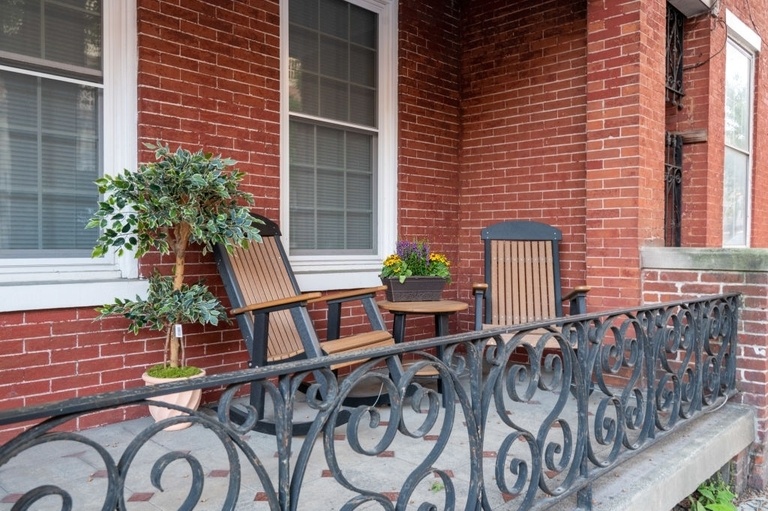 If you are determined to enlarge your seating area on the porch, there are many different types of chairs that you can use for this purpose: rocking chairs, lawn chairs, benches, swings (which you can even make yourself), and so on. It all depends on what type of seating area you would like to have on your porch and what kind of design you're going for.
If you want your porch to look modern, consider putting some new chairs on your porch; they will look great among other contemporary elements like bistro tables or potted plants. And if you want something more classic and old-fashioned, then try using rocking chairs or benches; these are usually quite comfortable and can be easily used in combination with elements from other styles.
Add Some Accessories
Colorfully decorated jars, vases, lamp stands, rugs, and other accessories can add a fun element to any type of design you're going for. In addition to making your front porch look pretty, they can also serve a practical purpose, such as holding plants or lighting the place.
Another advantage of using accessories on your front porch is that they can help hide things that don't go well with the overall design, such as air conditioning units. Don't hesitate to use rugs or decorative lights to make the place cozier - just make sure you can keep them clean. And don't over-decorate - otherwise, your front porch will simply look cluttered.
Use Colorful Paint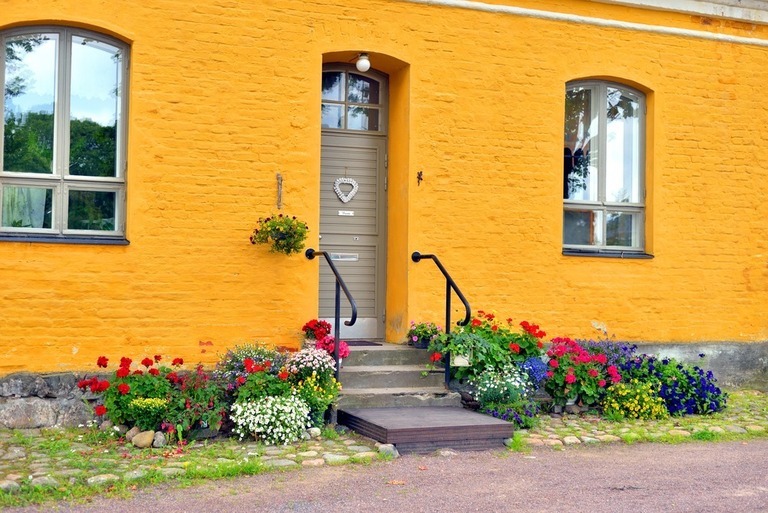 Repainting is the best thing you can do to give your front porch a fresh look. Choose a color that makes you feel the most comfortable and create a relaxing atmosphere for yourself and your guests. Don't be afraid to go for brighter options like green or yellow - just don't forget to maintain the color and freshen it up once in a few years.
Conclusion
As you can see, there are many things that you can do to improve the design of your front porch. From planting flowers or even trees to repainting the walls and using accessories, you can always come up with something new and exciting. Keep in mind that you don't have to be creative all the time - sometimes, it is enough to just add a few potted plants and rearrange the furniture to get a fresh look.
We hope that this article was helpful and that our tips will help you make your front porch look even better. Good luck - and have fun decorating.