Your ceiling can be stripped and decorated with lights in a vintage, industrial or glam style. It doesn't matter if your ceiling is 8 feet high. Just choose the right lamp for your room as pendant lights come in a variety of sizes and styles that can work well in a variety of environments. The popularity of pendant lights is growing among customers. They use them to enhance the design of their living area. In addition to improving aesthetics, pendant lights help brighten up small rooms. To best understand this product, refer to the article below for advice on how to choose a pendant light.

How To Choose Pendant Lights
Know the different types for pendant lights
Decorate your house with pendant lights to showcase your sense of style and personality. This is a beautiful and useful way to raise the appeal and the value of your property. High-quality colorful materials, including glass, wood, metal, & plastic, are used to create contemporary lighting fixtures, including pendant lights.
Knowing the many types of pendant lights is crucial for determining the ideal placement for a specific design you select. For instance, metal pendant lights in your living room, such as metallic copper, industrial brass, and shining chrome, can create a modern lighting design.
Consider the position and height of the ceiling
In every home, lighting is crucial. Before installing pendant lights, it's important to take the ceiling height into account. If you want to put pendant lights in a room with plenty of area for people to move around, leave at least 2.1 meters of clearance. Here are some additional factors to take into account before hanging pendant lights, besides ceiling height:
The clearance needed is strongly influenced by the fixture's location, the necessary spatial covering which the light can produce, and the fixture's height or hanging length, which is just as crucial as its size.
A minimum of 7 feet should be left between the floor and pendant lighting in bedrooms, open foyers, and living areas. If you use a low-profile flat mount, you may meet the criteria for general illumination and room clearance for 8-foot ceilings.
A minimum of 6 feet above the door, hang pendant lights in corridors or open halls.
Keep the top of the bathroom tub 8 feet away from the bottom of the pendant lights. It's best to install smaller pendant lights in bathrooms with less space, or hang fixtures at least 3 feet away from the tub if the height can't accommodate this rule.
Consider the size and shape of the table
Long rectangular or oval tables look great with cross pendant lights or straight lines of light. For a magnificent appearance, a chandelier or solitary pendant light must be centered over a round or square table.
Regarding the size and design of the table, the following crucial considerations must be made while installing pendant lights:
If you want to make a statement with several pendant lights, think about placing pendant lights (smaller lights) vertically arranged on the table.
Make sure the length or width is less than 6 inches on each side or at least one foot shorter than the table's length.
Between 28 and 26 inches should be left between the top of the table and the underside of the pendant light.
Choose the right size
It's crucial to pick the right size for the pendant light you want to install in order to prevent messing up the style of your living area. Choose a reasonable size rather than something excessively small or huge to achieve a harmonious balance.
Find lights easy to clean
Pendant lights can have straightforward designs or intricate ones. If cleaning is a chore for you, opt for items with accessible surfaces. Cleaning of pendant lights is occasionally necessary to keep them looking good. To protect the spherical or metal, use a soft cloth rather than the vacuum cleaner.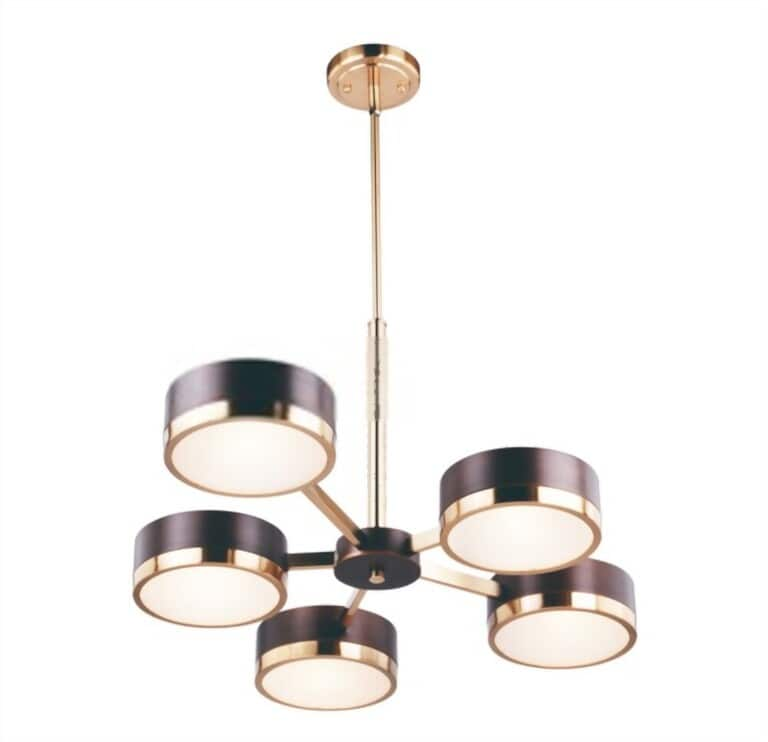 Materials and trends of pendant lights
Any living space is instantly transformed by the distinctive aesthetic of the pendant light. There are different styles of pendant lights available to suit different lighting and decorative requirements. You will need assistance in choosing and purchasing if you want to get pendant lights that are at the same time practical and acceptable for the area. The most common materials used to make wall and pendant lights are brass, wood or iron. Other materials, less common machines are also used to make pendant lights. To properly compliment the area you want to decorate or illuminate, pendant lights are chosen based on a variety of factors.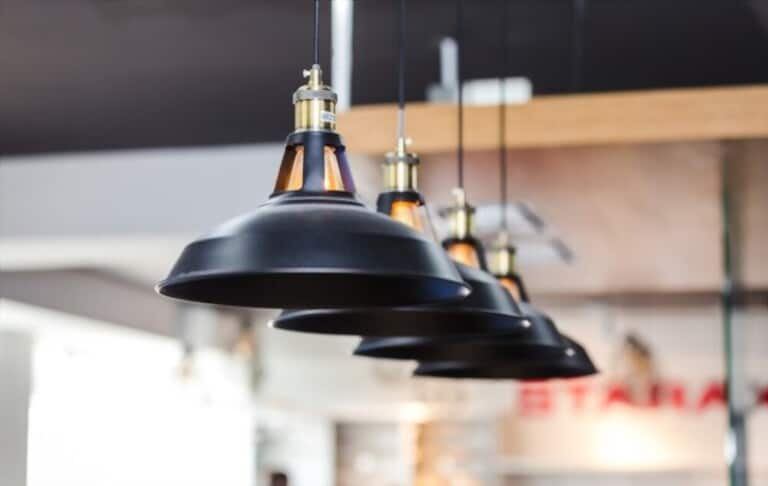 Places to place pendant lights
They often use pendant lights, choosing them depending on size, brightness and available space to provide light in locations with small rooms. It is important to remember that pendant lights are often installed in sets of two or three rather than just one for aesthetic reasons. A better option is to place pendant lights on either side of your door frame, this provides balance, especially if you plan to install one on the porch.
Bathrooms are another popular space to put pendant light, and you can do this by hanging them on each side of your vanity mirror, depending on whether you need more light for shaving or doing makeup. To get rid of shadows created by overhead lighting, place pendant lights on either side of the mirror.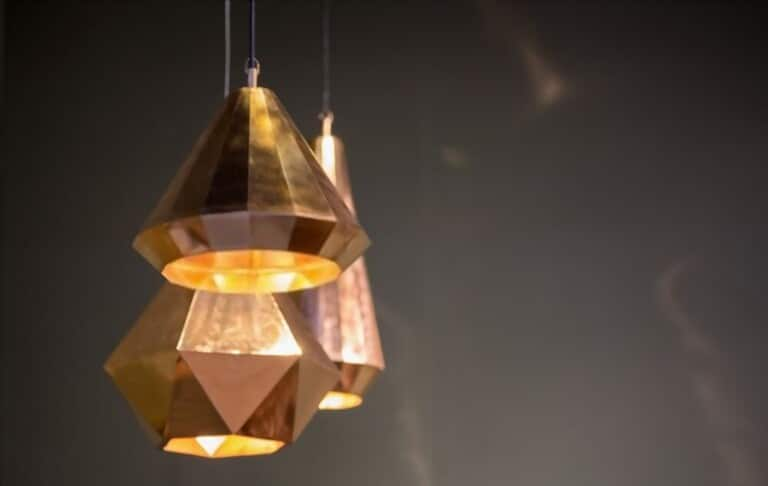 Hanging light material
Based on the pendant lights that best complement your home decor, choosing the right lamp for your lighting requirements is often much simpler. There are important implications for each of these common types of lighting.
Appreciated for its durability and often used to decorate porches or entrances. Brass will definitely be your best bet if you want a product that can last a long time.
Metals are considered particularly strong and durable. In addition, brass pendant lights have a very distinct aesthetic appeal in addition to robustness. Brass glows naturally because light is easily reflected from it. Thus, you can take advantage of the beautiful environment created by the light entering your living space.
But if you don't take good care of your pendant lights, brass can quickly tarnish, so it's important that you polish it regularly.
A rustic or traditional design would look fantastic with this. It's a warm color option, which I enjoy, even though it is not a common one for many people.
The name implies that wooden pendant lights are constructed of wood. Despite the fact that many people have voiced worries regarding the safety of utilizing wood with hot or heated materials. However, in order to produce goods that may effectively meet consumer expectations, producers have added an additional layer of insulation & heat resistance to these hardwood lamps to keep them cool. a particular level for security. To purchase lamps, you must locate a dependable and high-quality provider.
Strong and made of black iron. This pendant light is very simple to clean thanks to its material. Plus, you won't need to use specialized cleaning methods or supplies. For homes with classic design elements or if your decor evokes what is found in rich palaces, iron pendant lights are great.

Conclusion
Modern, minimalist design is trending in pendant lighting. While designers are considering a much more edgy art style while keeping the modern quality that comes with it, the trend has persisted for many years. Finally, pendant lights are great lighting accessories that you can place in your home to give a special lighting effect. They are great for enhancing the look of your living room as they bring charm and have the ability to accentuate or create the ideal contrast anywhere.