As a homeowner, your main priority is to provide your family members and guests with a comfortable living space inside your residential property. With that, you may consider improving your home by refreshing the rooms with new paint, adding more privacy with interior shutters, or adding more lighting in dark areas. After doing so, this activity will give you the opportunity to increase space in cramped corners and the confidence to invite more visitors.
As you go through the home improvement process, you'll need the right tools to help you carry out small house projects. With these tools, you'll be able to perform functions like installing a cabinet inside the bedrooms, assembling furniture, and painting the walls with a new color. Once you gather these essential tools, you can speed up these time-consuming activities and save the costs of outsourcing a technician to repair some shelves and equipment.
Since having tools is vital in ensuring the effectiveness of your home improvements, you should consider reading this article.
1. Software For Drawing Floor Plans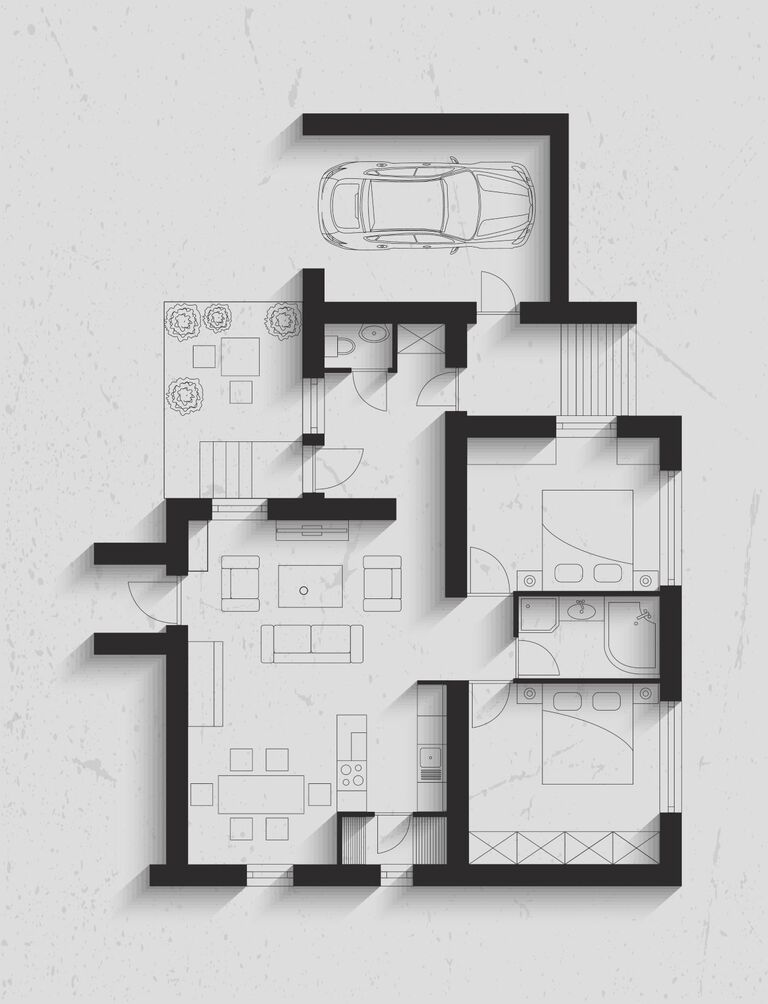 Ensuring a successful home renovation project highlights the importance of floor plans so you can visualize your ideal space. Moreover, floor plans allow you to consider a wide selection of options for different areas within your house while anticipating any possible issues before going through the renovation or construction. As a result, you won't have to make expensive design changes during the activity because you have your accurate ideas and options on paper.
With the recent technological innovations, homeowners can now create and design floor plans through software with just a few taps on their devices. These may not be the tools you have in mind regarding home improvements. But it's a programming tool that can help your ideas come to life.
In addition, advanced home improvement tools allow you to develop enticing floors within a few minutes, and you can use scaled diagrams that will show you every room, wall color, and window inside your house. Furthermore, you may use this digital floor plan with your interior designer and architect so they can arrange the process based on your specific preferences.
2. A Steel Handled Hammer
A hammer is a valuable striking tool used to frame, pull nails, make cabinets, assemble furniture, upholster, rivet, bend, and shape metal. Without having this tool readily available during the home improvement process, you'll need to spend a lot of time traveling to your local hardware. In turn, this situation will cause a delay in the renovation activity, and you'll need to pay your workers for extended work hours.
Since this tool is essential for the efficiency in improving your house, you need to invest in a quality hammer that will last for an extended period. Before purchasing a hammer, you need to find one that has a cushioned handle to protect you and your crew from the impact, vibration, and pressure of squeezing it. Once you do so, you can ensure that you can prevent repetitive strain injuries and other ailments during the process.
3. Paint Rollers And Brushes
Transforming your interior with a fresh coat of paint every few years will keep your residential property looking at its best and healthy, increase its value, and add protection for the entire space. By ensuring the success of the paint job, you can show prospective home buyers that you take good care of your house so you can sell it faster in the future. Even if you're not planning to put it in real estate listings any sooner, an excellent interior paint may last for more than five years, a good investment that pays off.
As you paint your walls, this task requires you to correctly use tools like a roller or brush to avoid wasting expensive paint. In addition, this tool can enhance the quality of the finish while reducing the consumption of materials and helping you perform complex painting tasks without professional training. Thus, you must carefully select a paintbrush with split ends and determine if the fibers are elastic so they won't easily break when you use this tool.
4. A Sturdy Ladder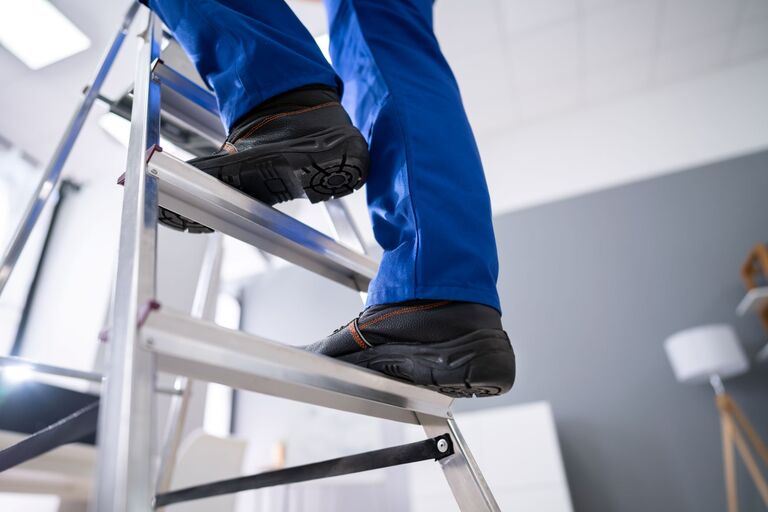 Another essential tool you need during the home improvement process is a sturdy ladder. This will allow you to access hard-to-reach areas as you add décor or repair specific tall spaces to make your house look more beautiful. You can use this tool to paint walls and ceilings or add new light fixtures while preventing you from meeting life-threatening accidents during the activity.
Before purchasing a ladder, you need to determine which type you need to get the right option for the job. For instance, if you need to use a tool that can stand on its own and allow you to climb effortlessly, you should consider getting a step ladder. This is also safe for tasks such as changing light bulbs or installing closet shelves, as you reduce the chances of falling. Alternatively, if you prefer a space-efficient option that can also be adjusted according to your needs, then go for an extension ladder. This is best for painting walls or cleaning roof gutters.
5. A Tape Measure
When doing a manual house renovation task, measurements are vital in doing these activities correctly. As you go through the home improvement process, you need a tool that will allow you to accurately calculate how much material you will need before buying a particular item. With that, you need to get a tape measure to measure distances and objects while also allowing you to mark out spaces.
To ensure that you choose the right tape measure, you must assess several considerations. For instance, you may check the hook type of this tool to find one that allows you to read the measurements from above while hooking the device onto objects from different sides. Additionally, you must ensure that it guarantees measurement accuracy to provide your architect and construction team with precise details relevant to the project's success.
6. An Electric Screwdriver
As you go through the home improvement process, you need to turn screws to lock or loosen the covering of holes effectively. Therefore, you must get a versatile screwdriver with a metal rod and a cross-shaped end that can fit into the top of the screw. To ensure the efficiency of the task, you may consider upgrading to an electric version of this device so you won't have to struggle manually using the traditional one.
Before buying an electric screwdriver, you must determine its uses and the frequency of your plan to use it. Those planning to use it daily may consider choosing a corded model since it would require electricity for a more extended period. On the other hand, you may select a cordless model since you'll only need it for the home renovation, but you have to keep an extra battery and a charger if it runs out of power.
Key Takeaway
Being a homeowner requires you to implement the cleanliness of your house and enhance its features so you can make a comfortable life for your family and guests. With that, you have to consider investing in these six tools to make your home improvements effective. Once you have these devices, you can shorten the house renovation project, allowing you to enjoy a better indoor lifestyle.