Any time you should also need a modern saw to help you renovate your dream garden after changing weather or influencing many other objective factors. So investing in a chainsaw that meets all your needs is a must to think about because the market today has so many saws, but each has its own pros and cons. Here are a few things to keep in mind when buying.
1. Types of chainsaw power
Depending on the environment, location and the purpose of using the saw, for many manufacturers they almost have a variety of types, but for the user we should know there are three types of saws with different features.
1.1 Gasoline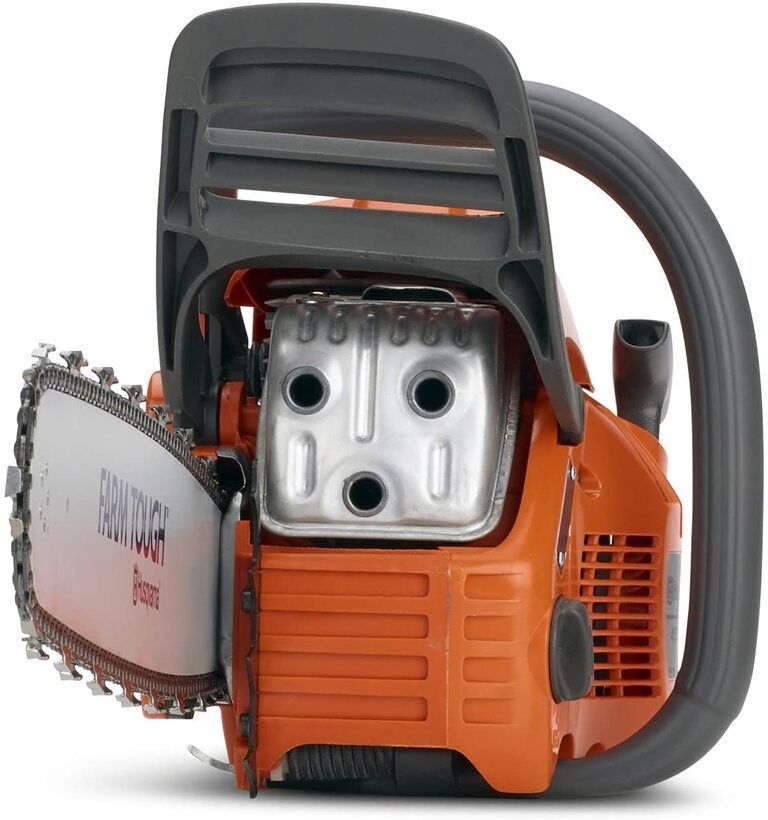 This gasoline-powered saw machine is also considered to be the fastest and most powerful according to the user rating it can chop many logs without the need for other accessories. The downside of the machine is that it is very noisy, requires a lot of maintenance, because it uses gasoline as fuel, so when used it creates smoke, so it is not friendly to the environment. For gasoline saws, engine dimensions are measured in cubic units (CC). In the case of the higher the CC, the more power of the saw motor is produced, but the machine weight is greater. Many machines can range in size from 23cc to 120cc, but the 30cc-45cc range is a solid level.
1.2 Corded

Because it is powered by electricity, the machine tends to run smoothly, avoiding noise, and easier to maintain. The machine is suitable for the budget, but in exchange it always needs power to operate so it is difficult to move where she can accidentally cut through the power cable. The power in the electric saw is referred to as Amperage or Amps (A). The higher the Amps, the stronger the saw.
Usually machines have motors from 8-15 Amps. Like a gasoline engine with a higher Amps number, the heavier the engine is. Owner loves an 8 amp motor that will make 1. 3 bhp and a 15 amp motor makes 2. 4 bhp.
1.3 Cordless
A perfect combination of gasoline and electric power if one chooses this saw because it is portable and convenient for the user. On the other hand, the power in a battery operated chainsaw is referred to as Voltage or Volt (V) for short. The higher the volts, the stronger the chainsaw. There are some disadvantages to note that the battery life is always somewhat limited, so before using, make sure to have enough battery to do the best job, especially the price of the product is expensive and catch force to wait for the battery to recharge if it runs out. Most battery powered saws today use rechargeable Lithium ion batteries. They have a shelf life of 2-3 years so you should charge them regularly to ensure durability.
2. Size guide bar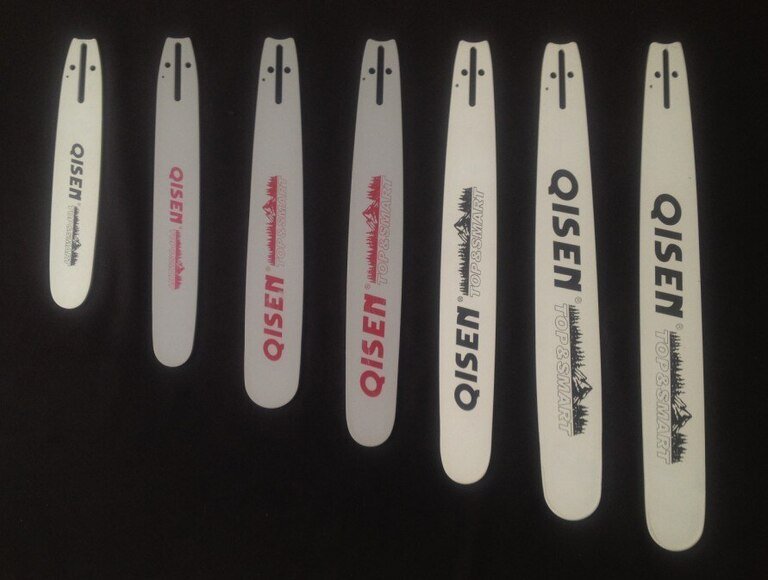 Most hacksaw bars are 6 inch-42 inch in size, rarely do many users use saw bars larger than 20 inch so the consideration of choosing a saw bar is essential when cutting a line. As much as the diameter of the log, a 20-inch saw can produce a 40 "cut. The longer the bar is, the larger the diameter the saw can cut in one cut. The bar should be 2 inches longer than the diameter of the wood cut. However, if you choose a smaller saw blade it may be clamped, which may result in kickback. The longer one is a heavy saw and can therefore be more difficult to handle, and according to experts they are classified as small, medium or large.
2.1 Small saw
It has a bar length of 6 to 14inches that is used for pruning, pruning and light trimming or for chopping small size trees, taking the limbs of trees and uprooting small logs.
2.2 Medium saw
Also available in bar lengths from 16 inch to 20 inch. This size bar is capable of doing many things like clearing weather-induced branches and cutting medium-sized trees.
2.3 Big saw
Available in bar lengths ranging from 22 inches to 40 inches, these are for use in locations with professional foresters or rural residents such as experienced farmers and ranchers. Suitable for cutting large trees and logs and high working intensity.
3. Extra features on the saw machine
Currently, many manufacturers install more modern features that can partly support the saw machine. So you should carefully consider each of the features and features of the machine to match your decision. There are some features you should spend time to consider below:
3.1 Automatic oil machine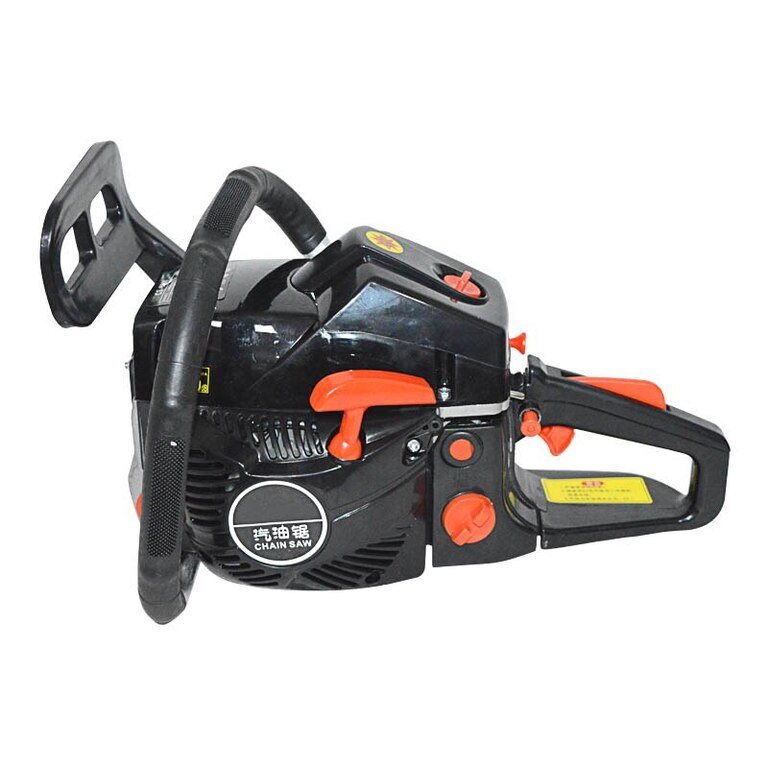 Instead of having to directly drain the oil when the machine stops, it's not that difficult when you drop the swipe of a switch to drain the oil into the chain. Just lubricating the chain is the factor for safety and cutting performance.
3.2 Vibration damping system
This helps to avoid heavy loads when you handle the saw with an anti-vibration system. Furthermore, it reduces fatigue as well as long-term trauma with regular use. Besides, to ease fatigue, look for a machine with a rubber grip and anti-vibration features. These features appear on gas-powered saws, where more vibration is caused by moving engine parts.
3.3 Adjusting the side mounting tension
Makes it easy to adjust the chain tension if you have the chain adjustment without tools. On the other hand, some models feature an auto-tensioning feature that can assist with further reduction in tuning.
3.4 Guide bar with sprocket heads
This section reduces friction around the bar tip to maximize cutting speed, while also reducing bar wear.
3.5 Heated handle
One of the essential features when you are in cold climates because it is heated by the handle.
3.6 Heated carburetor
In cold weather, tools and equipment in the machine are equally affected by the freezing. So the retrofit has a heated air-conditioner to prevent ice crystals from forming in the engine at very low temperatures.
3.7 One carrying case
Not only does it protect the saw, but also makes handling much easier.
4. The types of saws
4.1 Standard saw
These machines are traditionally designed, the same design, from different handles and can do things like felling trees or cleaning your yard. Meet your essential needs.
4.2 A pole saw
This is a saw mounted on a long rod and allows for trimming limbs that are normally out of reach. They can be run on gas or electricity. Most of the controls for the machine are located at the poles, which make it possible to safely turn it on or off from the ground when in use. Some of the detachable column saws should be used for light saws around the yard.
4.3 An enclose saw
Provides complete shielding when in use from moving chains. Small and light in size, the machine is usually powered by electricity.
5. Hand position
The top handle saw is more compact and lightweight, and can be used with one hand but it is designed for use at high altitudes. In case you work the ground, the saw is capable of pruning fallen limbs and branches. In workplaces felling trees or working with large logs on the ground, choose a rear handle with a wider armrest for better protection against kickback.
Conclusion
Surely the information to buy a chainsaw is enough for you to decide which one to buy, right. We also hope that through the information we provide above is a knowledge base to help you better understand how a chainsaw works.