Today, there are many people interested in interior decoration for a house or a space. Decorating with ideas made from plant parts makes your interior more natural and rustic. Use of bark is an idea for decoration.
It's pretty original and versatile. You can make furniture, vases, photo frames, signs and more with this amazing material. The easiest way to make your own bark decorations is to use bark pieces in table decorations.
Here, we have created detailed reviews for some of the ideas of tree bark designs to help you choose the idea you like best.
1. Candles from tree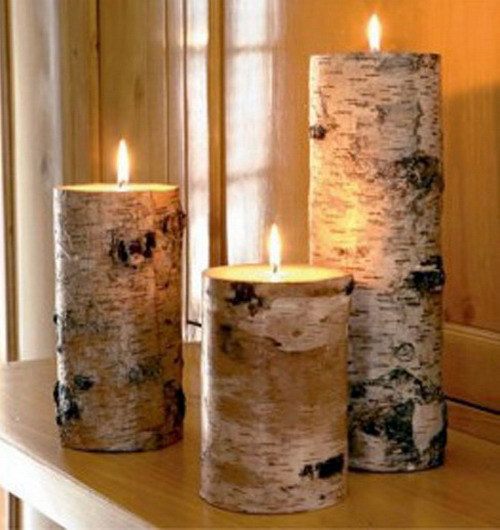 Decorating a room or dining table, especially decoration for outdoor parties, the idea of candles from the bark is a unique idea. Inside are candles covered with many bark. The light of candles makes your space more sparkling and warmer.
2. Picture frames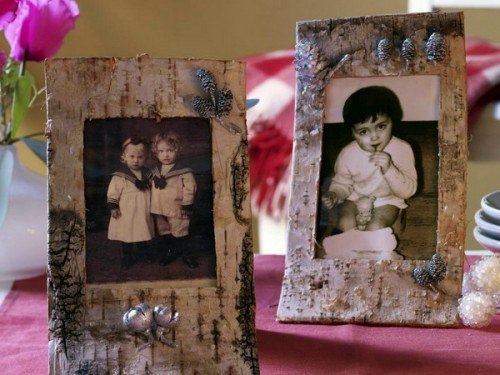 With this idea, you can save beautiful memories, pictures, and can decorate and place them on a coffee table, bookshelf or bedroom.
Only with bark, glue and a photo frame available in plastic or wood can you "invent" a new photo frame with a rustic style like this. The method is very simple, just cut the bark into segments of equal or nearly equal size and paste them in turn on the old photo frame.
3. Bark of trees with a variety of decorative flowers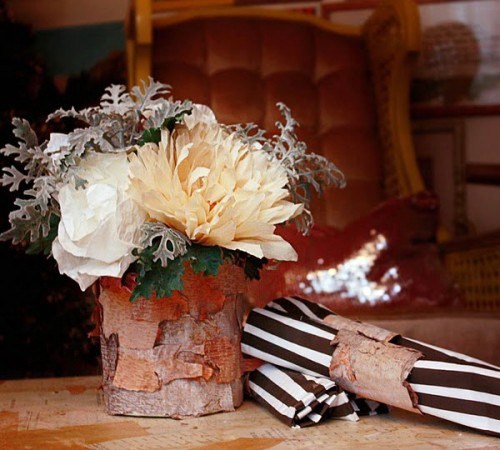 On the market today, there are many beautiful and fancy flower vase designs. But the creation and creation of unique flower vases for decoration will make you much more interested than commercially available flower vases.
From discarded plastic bottles, choose your favorite styles, add bark and glue, and attach pieces of bark to it. You can now complete a vase made from tree bark. Bark vases with a variety of decorative flowers will attract people at first sight.
4. Decorate cabinets from the bark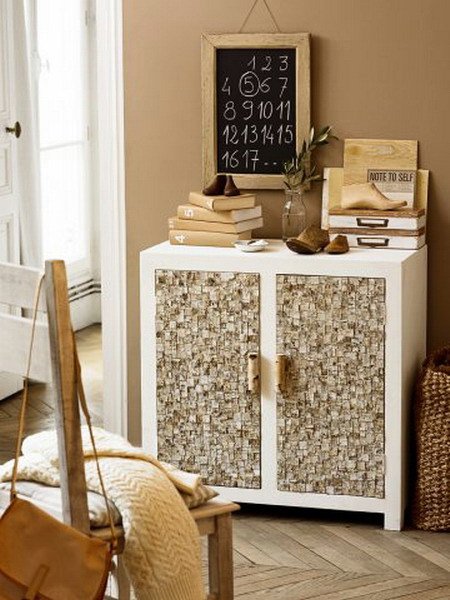 Cabinets made of laminated wood or plastic are mostly simple. If you are a lover of the ancient, rustic style, you can decorate the cabinet from the bark of the tree yourself. Pair each piece of bark on your cupboard, you can stick it in any word that you like, you can completely create them. These are your own unique cabinets.
5. Nameplate from the bark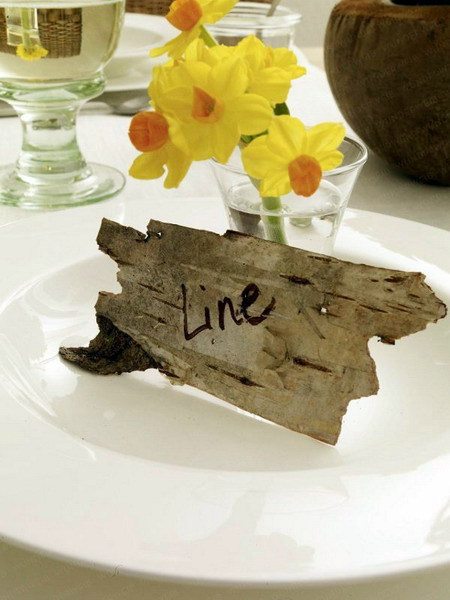 To create a unique look, to make a difference in a fiercely competitive environment, many businesses today use bark signs. These signs will help businesses create their own attention as well as their own mark. It is suitable for shops that love simplicity, simplicity and quiet spaces.
Moreover, you can completely make them yourself. In particular, it has high durability, easy construction, high aesthetics, variety and low price.
Once the bark is grafted to the nameplate, you can paste in braille or write on.
6. Decorative strap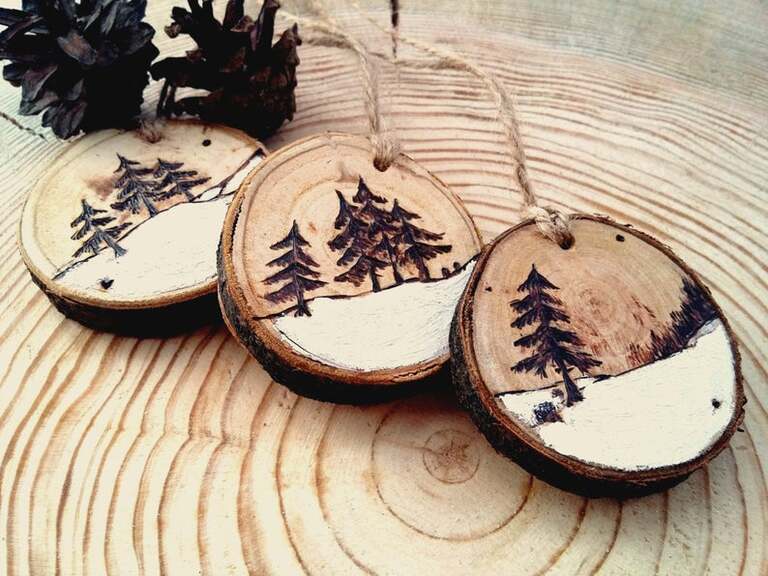 You are an art lover, you love the rustic, you can make decorative straps from the bark. You can unleash your creativity, after creating a picture of a rope, you can draw and paste any image you want on it. Then you can decorate the tree, on the window, or even make a key chain. It can also become a handmade gift to give to a friend or relative.
7. Making flowers from the bark of the tree (Specifically from the corn husks)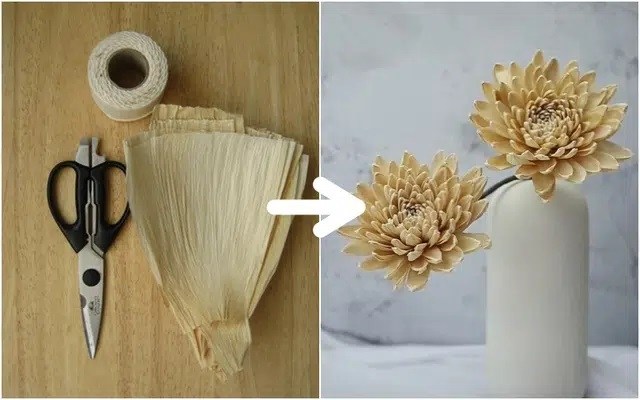 For home decoration, there is definitely no shortage of lovely flower vases. Besides fresh flowers, dried flowers are also a favorite choice for many people because of its durability.
If you do not know what kind of dried flowers to buy, but you like to make handmade things, women can easily make flower pots for their own house.
Chrysanthemum symbolizes vitality, longevity and happiness and joy. So this is a very suitable flower to decorate on Tet holiday, making chrysanthemum is not difficult either.
You can make them from the bark of a tree, but to make it, you need to choose ingredients from soft bark. For home decoration, there is definitely no shortage of lovely flower vases. Besides fresh flowers, dried flowers are also a favorite choice for many people because of its durability.
8. Heart from wood shell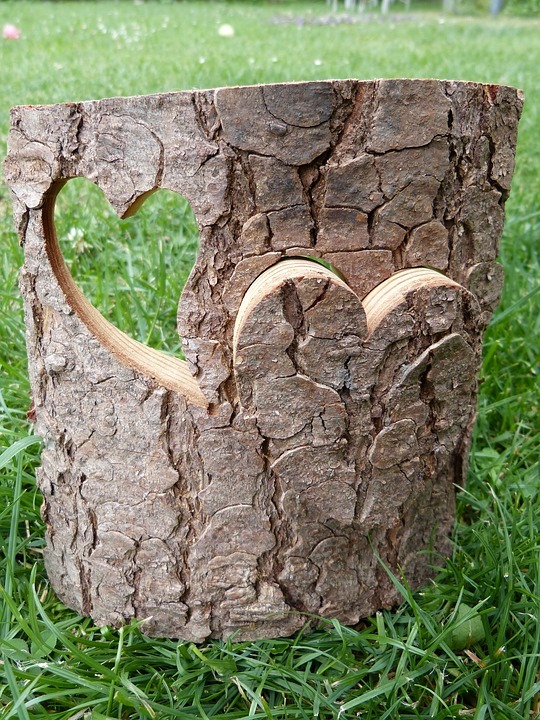 This idea is quite unique, with only a knife, scissors, or a compass, shaping the roof of a heart shape on the bark, carving love words on it. This is a special gift, a material "for couples or other cues of love, or an interesting and memorable confession. This could be a" silent witness "gift for love affairs.
9. Wall picture from tree bark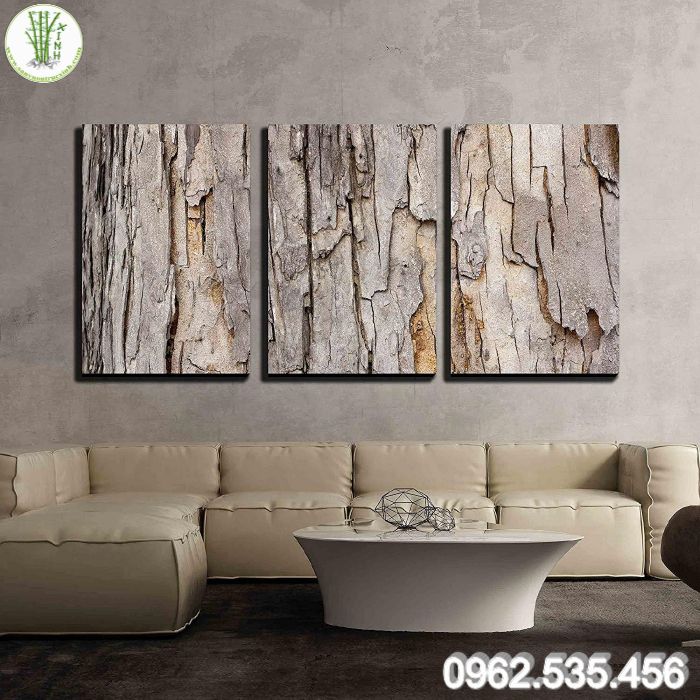 This idea is quite simple, this is a new trend to express the personality of the owner of works made of wood material. You can cut and join each piece of bark to shape the wide bark, making a wall picture depending on the size you want. This idea is popular in many plazas, hotels, restaurants, ... because of the elegance, politeness and fancifulness of the bark brings, or creates a highlight for the private space to add warmth.
10. Green tree landscape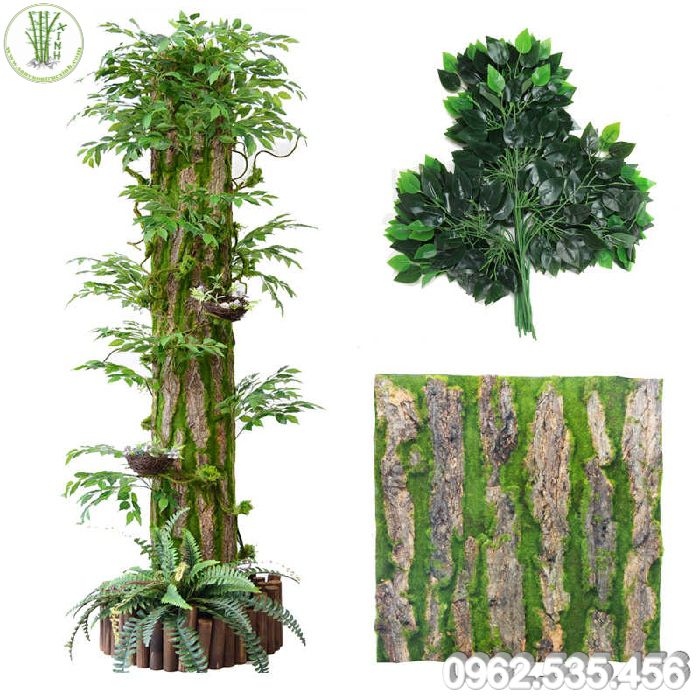 The bark is considered a good material, and is the material for landscape design. The bark is mostly brown in color. Therefore, it can be used as a background for other decorative material ideas to attach to them such as moss, cotton, leaves, ... Without spending too much money, you can completely design by yourself and create a "green tree landscape" that suits your space.
11. Create a letter shape from the bark of a tree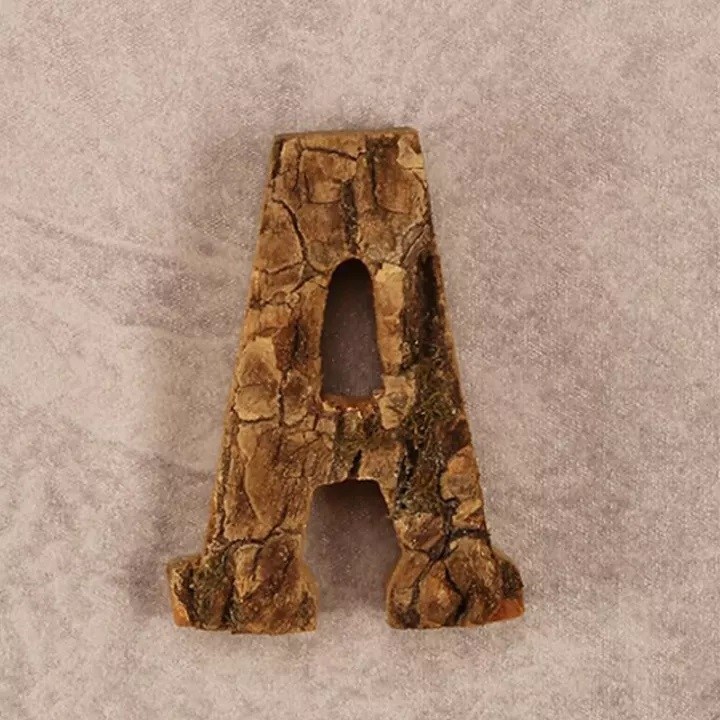 Create whatever text you want out of the bark. This is ideal for you to decorate a romantic wedding or a lovely item for a children's room, bar, coffee shop or where you want to be creative indoors.
Conclusion
The bark tree is a material that is not too difficult to find. As if it were not beneficial, we give you some tree bark design ideas. You can completely turn the tree bark into objects to make gifts, decorates in the house, ... Best of all, it is made from yourself.
Hopefully with the ideas of tree bark designs we provide, you can choose the best ideas that are suitable for you.