There are so many things to think about when you're going camping, hiking, or driving through the desert. Going to a forgotten beach somewhere on the ocean coast is another thing that many people love doing. All of these activities require thorough preparation to have the best time possible.
You can't just jump into your vehicle and drive off. If you want to spend some quality time by yourself, with your spouse, or a few friends, you need to be fully prepared. For this, you might not have enough storage space in your vehicle. What is good about it is that you can always add some.
One of the solutions for it is to install undertray toolboxes. Many people are not aware of their existence, but these items are a game-changer in outdoor adventures. Installing them gives you so much more space to store anything you need for the trip.
Of course, you can place one on each side of your wheels if the vehicle allows this. UTEs are perfect for this, which is why owning one and going for an adventure means you can place more than one toolbox under the tray. See more about why this is valuable.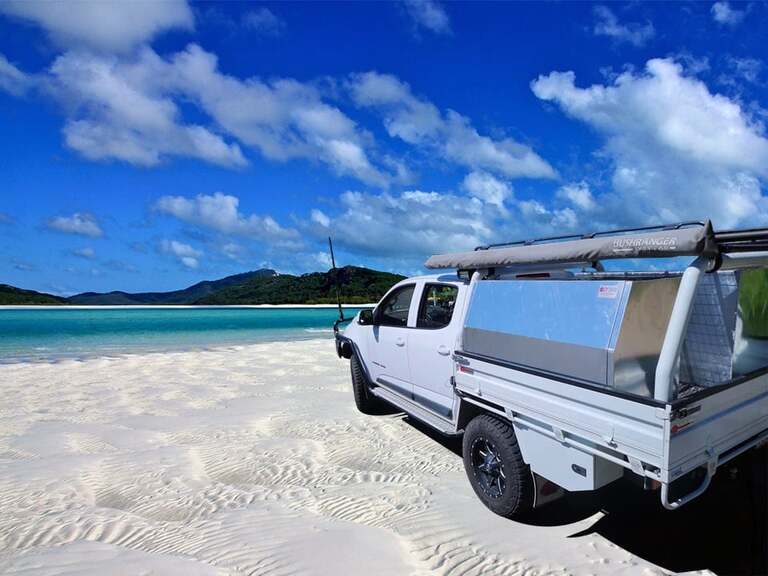 1. Chance to store emergency items inside
One of the most valuable items you must have on your adventure trip is the emergency kit. Never leave your home without one. You never know what may happen on the road.
The best place to store the kit is in the undertray toolbox because this is the place that is the most easily accessible in the case of an actual emergency. If something unwanted happens, you'll easily reach inside and get whatever you need. Storing your emergency kit inside the vehicle will cause lost time, and you know how essential seconds can be in a dangerous situation.
2. Perfect storage place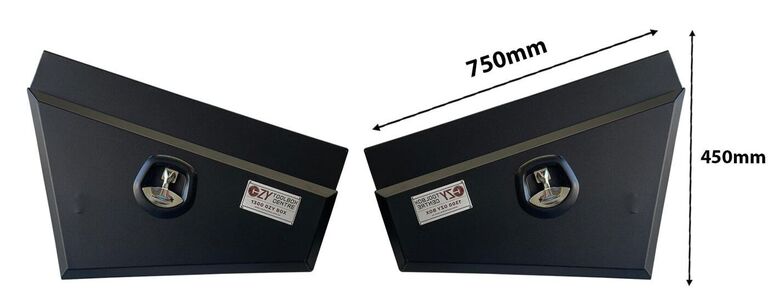 Another thing they can be used for is storing tools and other types of equipment. When you're traveling by a UTE, you need to always be prepared for eventual vehicle failures. You'll also need to have tools for assembling the tent, the campfire, and other things, so carrying various tools is crucial.
There's no better place to put your tools than the undertray toolbox. That's what these items are designed for, after all. Having them inside will give you the chance to put them aside from the other items, like the kitchen appliances and utensils, the mattress, the clothes, etc.
3. A quality undertray box is impossible to break
Today's toolboxes are no longer made of iron and wood as they used to be made back in the day. Now, all of them are made of highly durable materials that are impossible to break. One of the common materials used is steel, but this one is very heavy, and you should avoid it.
Another one is titanium, which is not corrosive, is extremely durable, and can't be broken into, but it's also very expensive. Probably the best solution is aluminum, which is also highly durable, noncorrosive, impossible to break, very lightweight, and fairly affordable.
If you can choose, go for the aluminum option. It is the best option for undertray toolboxes as they won't add weight to your vehicle yet won't suffer any damages from the road and the outside influences.
4. A perfect place for the power generator
When you're on the road, one of the items you should be carrying with you is the power generator. When you're driving a UTE, you don't need a power generator that will be strong enough to run a factory but a small item enough to power a light bulb, your smartphone charger, and a laptop.
Instead of keeping it someplace elsewhere, where it can be a problem, you can place it there and take it out only when you need it. Many UTE drivers solved the problem this way, and you can be another one on the list of happy adventurers.
5. Getting the most storage space of your UTE
Some people insist on carrying tons of equipment with them. They seem to never have enough room, no matter how big their transportation device is. You can't magically expand the storage room of the UTE. The back can carry a lot, but not the entire home.
If you install these undertray toolboxes, you're adding more space to them, and you can place some of the items there, only to free up more space in the other sections. Everyone who needs that little extra space will be ecstatic about seeing this opportunity.
Conclusion
These five points show you how much you can benefit from installing undertray toolboxes on your UTE. You get so much more room for crucial items, you can carry some of the things that you didn't know where to place, and you can have such a better adventure experience if you have them on your vehicle.