Coffee is seen as a spiritual friend when we are less focused on everyday tasks. Coffee also contributes to waking up every morning in our lives, the bitter taste of a cup of tea every day brings a sense of clarity, daily activities more effectively. Currently, the color of coffee is increasingly diverse from the taste, the way of making coffee, and the appearance of the product is increasingly being upgraded globally. In particular, coffee can also be applied to weight loss or healing, but depending on the variety of beverage recipes. There are some older, traditional methods, but some require a rigorous and expensive process, so expensive items are also required.
And you are wondering how many different ways to make coffee today, besides the ones you use at home, we are happy to introduce to you the different coffee machines.
There are several types of coffee making which are so popular in the market. Depending on your hobby, lifestyle, coffee beans flavor you can opt for the right coffee making for yourself and your family. And we also divided into 4 main types of coffee making and each one has also included the small types of coffee making. So follow us!
Pressure Coffee Making
1. Espresso Machine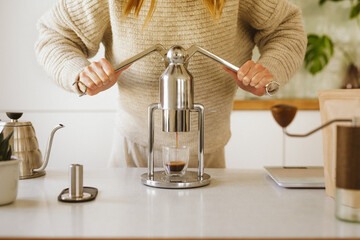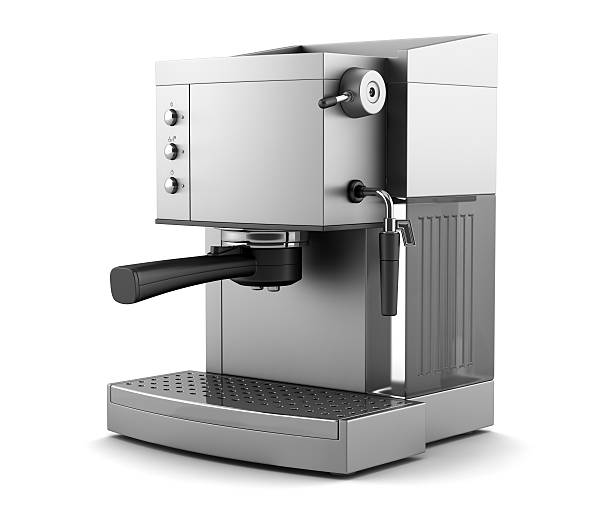 This machine is for finely ground espresso coffee beans or carefully packaged and vacuum-sealed coffee beans. Start by putting the right amount of espresso according to the recipe or you want in the machine, then squeezing it with the machine. Coffee will be ready in 1-2 minutes. The aroma of coffee is strong but the volume will be less than other coffees, so if you want more, double it.
2. Automatic Coffee
a. Semi Automatic Coffee Making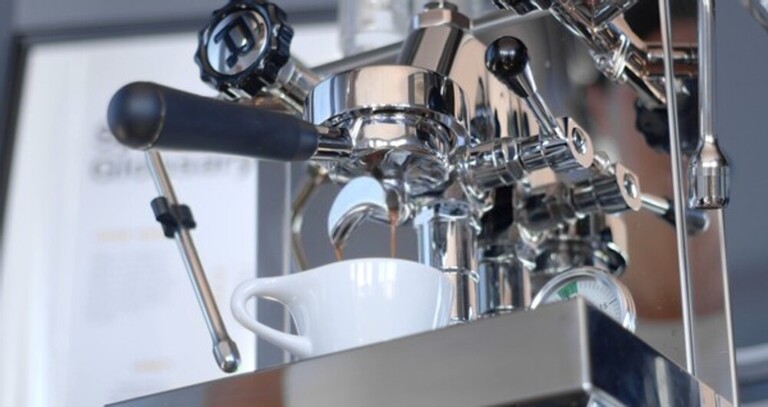 This is the same type for espresso and why it is called a partial automatic machine because it requires you to put it in the blender and attach it to the machine, from which it takes over the next steps. In short, the machine has an outside impact.
b. Fully Automatic Coffee Making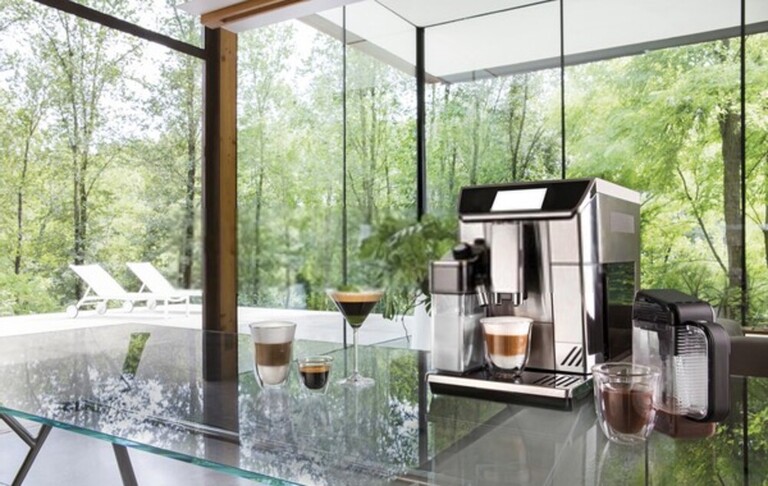 Like the same type of machine that also needs ground coffee, but fully automatic, just press the button, everything is ready, convenient for anyone who has a lot of work, in return, the cost of the machine is quite high.
3. Moka Pot Coffee Making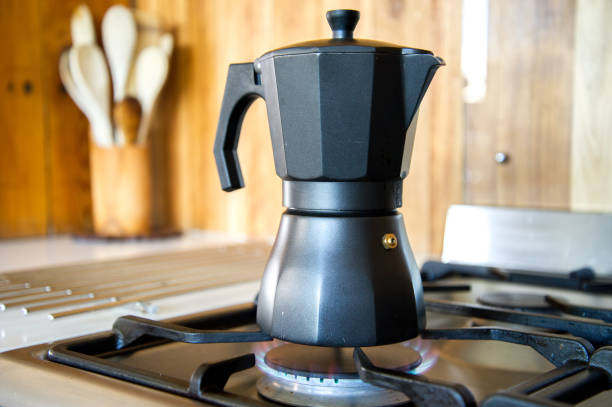 Uses steam pressure to create espresso. One thing you need to know can be placed directly on the stove, campfire. The Moka pot consists of three compartments; one for water, one for the coffee grounds and one for the finished mixture. Usage is as simple as placing the moka pot on the stove, the water heats up and produces steam, which increases the pressure in the bottom compartment and pushes the water up through the coffee and into the top compartment, where it is ready to use.
4. Aeropress Coffee Making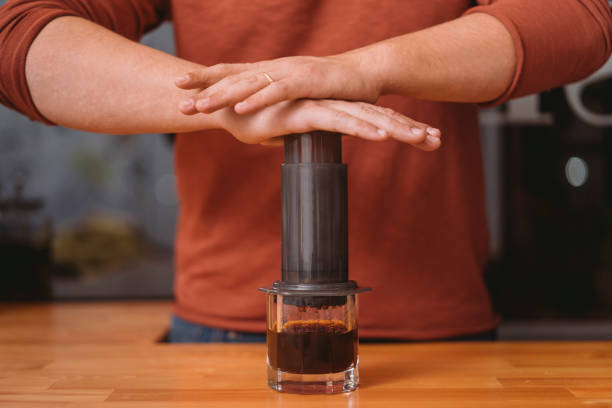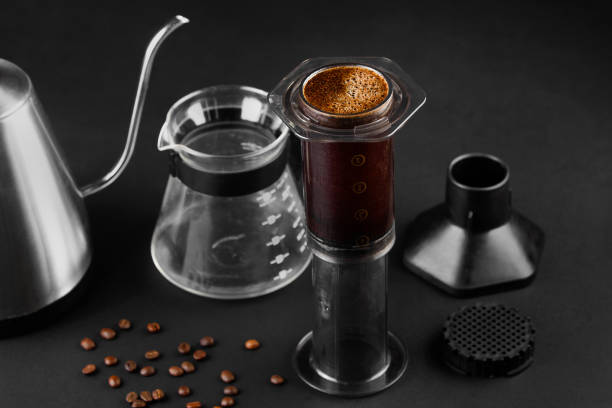 Used a hot water compressor works through very fine coffee grounds and with a lot of pressure will create Espresso coffee. As you can imagine, it is like a large hand pump, but very easy to use but difficult to clean inside. Here, you can imagine that hot water is strong through the rapid grinding process,after that the coffee is left to brew for 10 to 50 seconds so the chemicals in the coffee process dissolve into the coffee. This is a good feature if you choose this machine.
Via Steeping
5. French press Coffee Making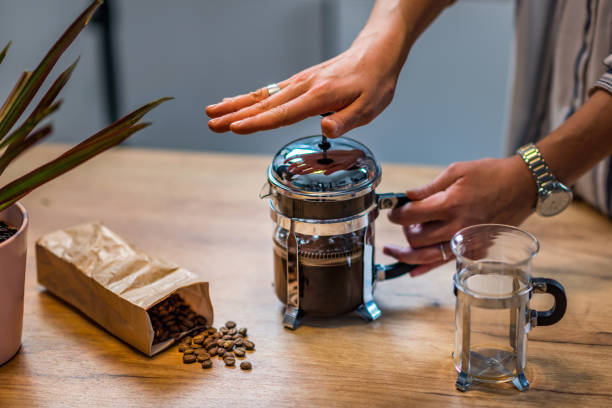 The type of French press (Bodum) is quite popular if someone has been using them. This is a machine that closely resembles the brewing method, but is much more complicated. First, you have to mix ground coffee and hot water together, then let it steep for 4 minutes. Second push the screen down to separate the ground beans from the coffee, finally enjoy them. But the machine has a complicated construction and difficult cleaning.
6. Siphon Coffee Making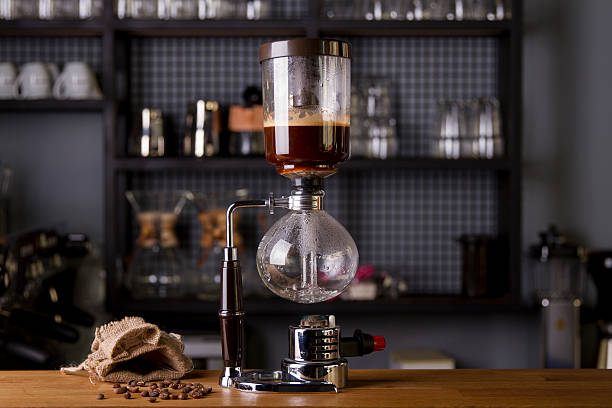 This type of machine, if first used by the user, looks like a chemical dispenser in a lab. It consists of two compartments, first the water goes into the first compartment, and the second compartment is ground coffee. The water is then heated, from which the pressure pushes the hot water into the upper chamber with ground coffee. Finally, the harvested coffee will be dropped back into the compartment and passed through the filter to lead the oha of coffee in the last compartment.
Filtration or dripping
7. Auto Drip Coffee Making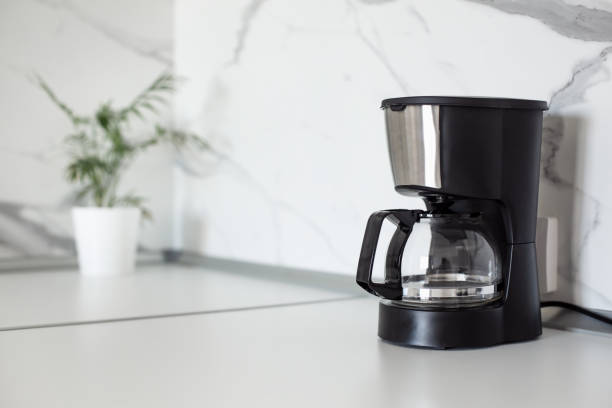 Is one of the most popular coffee machines worldwide. They are reasonably priced, easy to use, and almost everything is automated. The machine is simple to operate, the hot water purifier processes the coffee through gravity and produces coffee. On the other hand, the drip cookers automatically heat the water and use a pump to bring it to the top of the jar, and the hot plate places the coffee heater.
8. VietNamese Drip Filter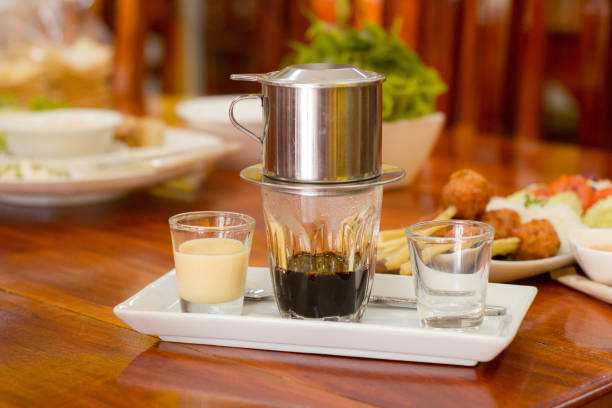 A Vietnamese coffee machine consists of a small steel filter in which you place coffee grinders and fill with hot water. The hot water is filtered through the mill and put into a glass with a typical milk layer in Vietnam, if you like to drink it hot and feel the taste of coffee, you can wait until the water inside is small then you can take out and use cold, so half water is enough. After brewing coffee, you mix with condensed milk and use hot or cold depending on your preference.
9. Chemex(Manual drip coffee making)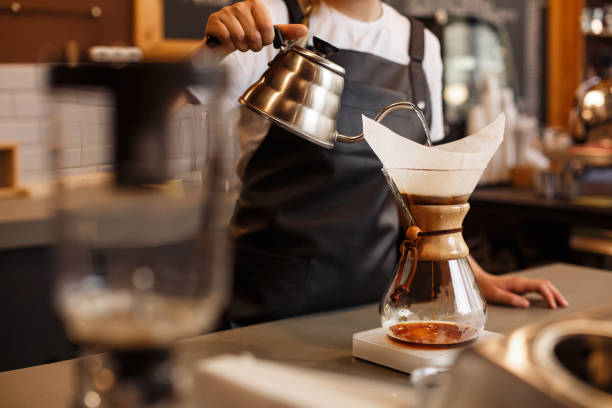 The optional manual drip coffee maker gives you full control of the water temperature and volume. Contrary to many other automatic machines, this machine requires you to consider and stand to pour hot water continuously when you have a satisfactory amount of coffee, quiet time-consuming if you are a busy person.
10. Percolator Coffee Making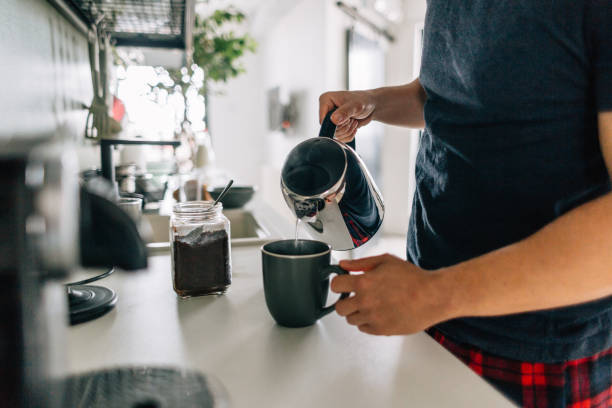 On the outside it looks like a hot water heater, but for this type it is used to make coffee. Usually, the water is at the bottom of the jar, above which is a layer for the ground coffee and the water to be heated and pumped out to the mill, then soaked and produced. For this type, suitable for large volume coffee. In particular, the water in Percolator is hotter than other automatic machines, so it can hold heat quite well.
11. Cold Drip Coffee Making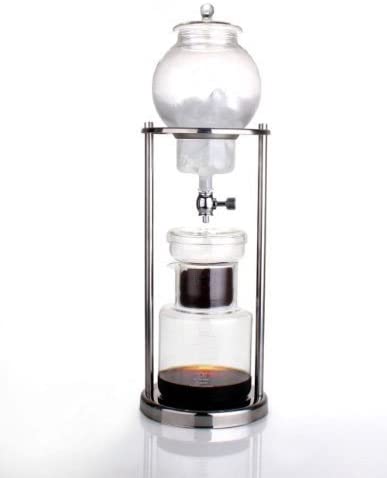 If anyone is a fan of coffee with a little ice that brings a cool feeling, Cold drip is a great choice. The characteristic of this type directly results in a better iced coffee cup. It is diluted by infusion extraction as it uses cold water and is left to soak for about 12 to 48 hours which is done in a less bitter way. First water drips through the coffee grinders, and uses this machine to use cooling time instead of heat since it takes 6 to 24 hours to get your cup ready. Recommended this machine is for those who have free time and want to relax.
12. Serve Single Coffee Making
Coffee makers are available for one-time use in single-person households or those who have only one coffee drinker. It is known that the machine will measure the appropriate amount of coffee, pour it into a filter that can be used several times, then fill with water, the rest sit and wait and have a cup of coffee ready. On the other hand, we still want to give us more options on how to choose the device for you.
a. K-cup Coffee Making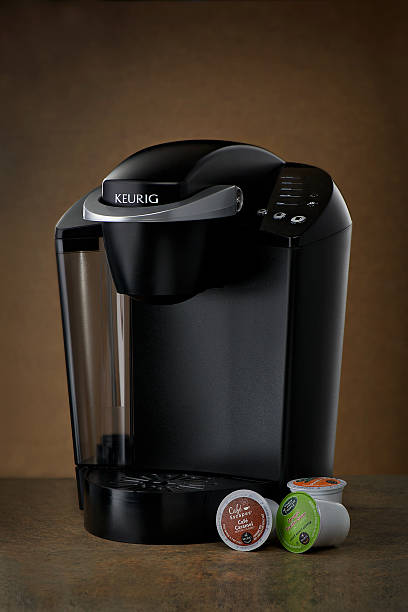 Is a one-time capsule consisting of a plastic box with a foil on top. The coffee machine passes through the capsules at the bottom and top to allow hot water to flow through.
b. Tassimo Disc Coffee Making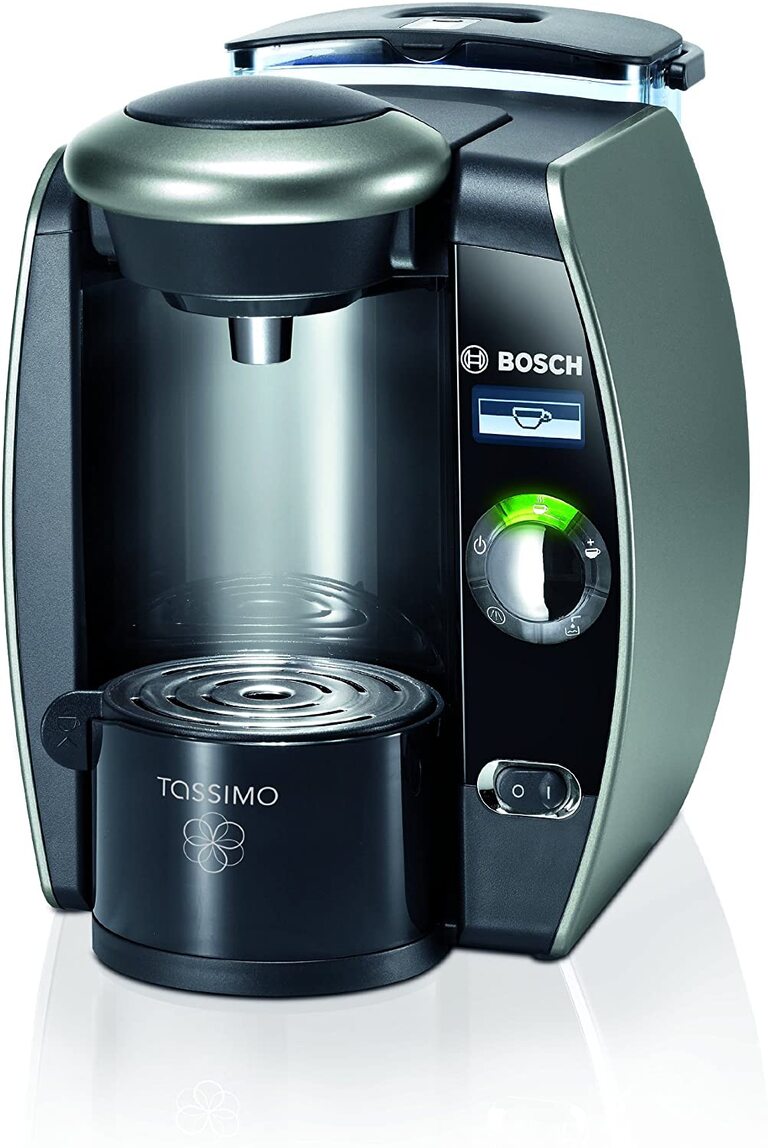 This is also considered a Serve Single, the coffee machine is equipped with barcodes to help you know the hot water level and the amount of water to use, and can produce coffee within a minute.
c. Nespresso Coffee Making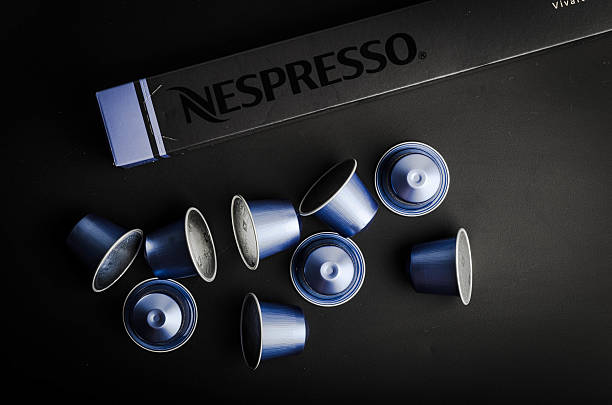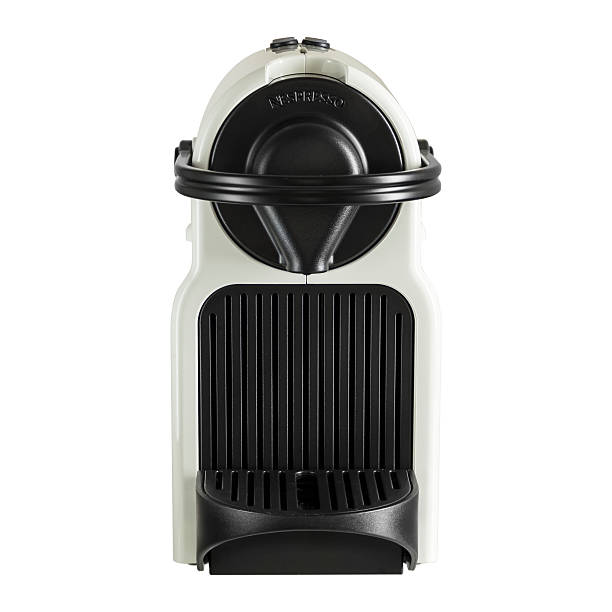 Is a special machine that creates coffee foam, but their flavor is not strong and strong, and the taste of coffee made with Tasimo is better than that of Nespresso.
Via boiling coffee making
13. Ibrik (Turkish coffee making)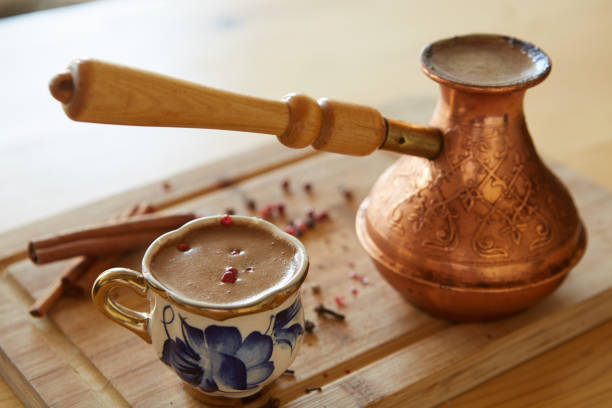 Here is a brewing method widespread in Turkey and Greece as well as the Middle East and some other countries. With a Turkish machine, a very strong flavored coffee for those who love strong and richness. To make this, use very fine ground coffee and put it in the Ibrik machine. First, the boiling water, add a sufficient amount of coffee to each 90ml of water (if possible), then notice that the mixture will foam up about 3-4 times(1-3 minutes) and then turn off the machine, finally have the amount of coffee to use. Finally, this coffee is dark and thick in color, often accompanied by sugar added during the brewing process.
14. Cowboy Method Coffee Making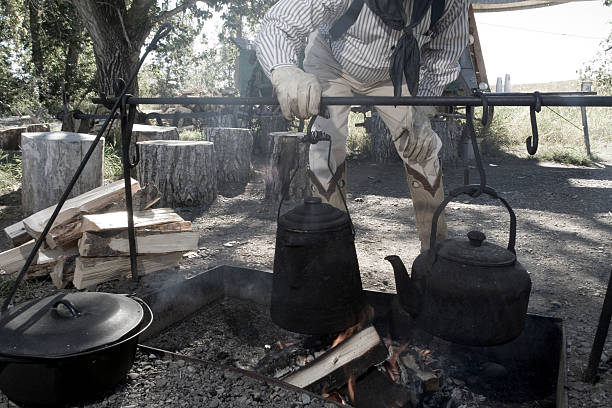 The Cowboy Method also known as the campfire coffee machine is a non-electric powered percolator, and it works mainly by the heat generated by the fire.
Conclusion
Just click on our website and you don't have to worry about knowledge and current coffee machines anymore. Starting now, choose for your family or yourself a machine that suits your taste, the type of coffee bean that you use.