Are you finding the solution for your messy garden with lots of equipment? This article will give you a piece of advice! Garden owners accumulate many garden tools over time, which take up more and more room in the garage, basement, or garden.
Garden tools like the rake, hedge trimmer, and shovel. On the other hand, they should not be left lying around in the garden because they can be dangerous. However, even in the basement, space is limited, and the devices may only be accommodated reasonably. It's time to purchase or construct a tool shed.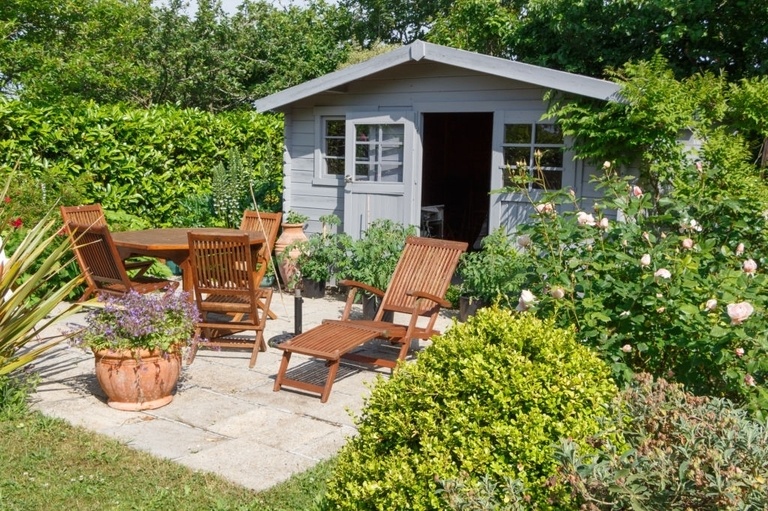 Sheds are an excellent storage alternative for everything from plant pots to other garden tools. It can also be used as a workshop for all of your garden renovation projects. Check out these Benefits of Garden Tool Shed if you consider owning one. Here are a few of the advantages it can provide.
Added storage space
The first benefit is its free-up space ability. Especially if your garden is too small but has lots of equipment around. Building a garden shed will allow you to significantly improve your storage capacity and finally get your garden equipment into a convenient location. You can forget about hauling large lawn mowers or other equipment to the house, where it can track dirt and cause other problems.
Moreover, in the garden market, there are thousands of garden tool sheds. It means that you can choose the perfect size you want by considering what you wish to store in it, and you can determine the ideal size. You may find that a smaller or bigger shed is plenty. Therefore, the benefits of a garden tool shed also help you always have extra storage for when you need to store something quickly, such as when you're renovating your home and need a place to store your furniture temporarily.
A perfect work environment
Although the primary purpose of a shed is to store gardening supplies, you can also use it as a workspace if you have space. A shed may rapidly become a workshop for carpentry or other home renovation projects with the proper lighting and electricity. It's nice when you can get these services done outside of the house because they may be pretty filthy. Also, all of the cutting, drilling, and hammering can be very bothersome to other household members, whereas working in a shed is a non-issue.
One more benefit of a garden tool shed, to a small house that doesn't have much space inside, the Shed can give you multiple options such as Kids' playhouse, Art studio, Workshop, Game or Family entertainment room,…With your garden shed, you can create an outdoor space for your children.
To make it more enjoyable, paint it with bright colours and add chairs, tables, toys, and a blackboard. Or, if you are an artist or just love painting, you can make your garden shed into a beautiful space to display your artwork or exercise your creative muscles. An unoccupied shed is a great place to work on art because it is free of interruptions.
Complete your Garden
The garden tool shed reality is an almost inseparable aspect of gardening, to the point where not having one may make your entire garden appear incomplete. Some gardeners think it is wasteful to buy the garden tool shed. In fact, the Shed will make your garden more comfortable, look more like the garden.
Moreover, gardening is one of the popular hobbies for individuals or families. The garden is supposed to be a peaceful environment, and a garden shed can help you achieve that with your lovely flowers and plants. Furthermore, having a place to store all of your equipment does not detract from the beauty of your property - no one likes to see a garden with items thrown messy on the lawn.
Organized gardening tools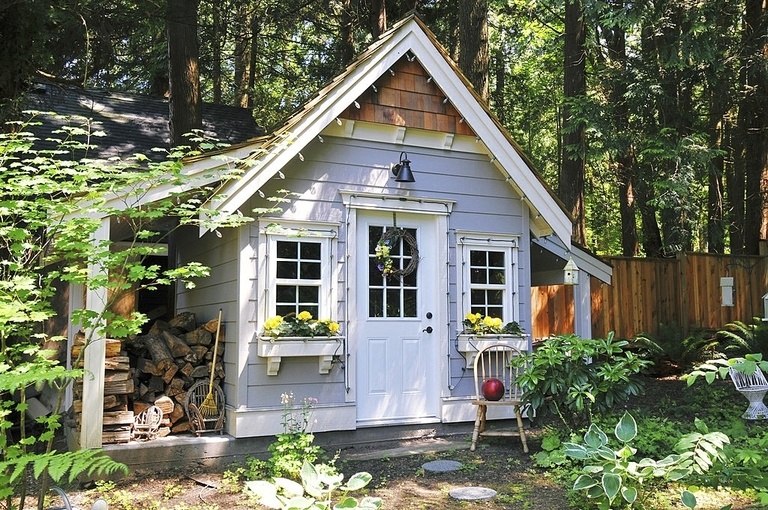 As we mentioned above, owning the garden tool will prevent your garden from messy equipment. It is also a safe idea for your family, especially if you have kids. Gardening is a favourite hobby not only for adults but also kids. When gardening, kids can learn and observe from nature. A garden with lots of tools isn't a suitable place for them to explore at all.
Moreover, gardeners can effortlessly organize and store storage spaces and multiple shelves for simple retrieval when you need them. Placing the tools in any area is unproductive since you can forget where you put them and end up wasting time and energy looking for them.
With the benefits of a garden tool shed, you have a single location to store all of your tools, ensuring that nothing is forgotten. You can place the Shed next to your garden to make it easier to get your gardening tools daily. You can quickly gather fertilizers, soils, seeds, and tools this way. Gardeners appreciate having a garden shed because it saves them time.
Enhance garden aesthetics
A Garden is not just a Garden. Since it is the first area to welcome guests to your home, making it more attractive, neat and clean as possible may help you impress your guests. While a garden shed can help you run your garden more efficiently by offering a shared storage area, it can also help you improve the beauty of your yard by decreasing clutter. Even if your garden is bursting with flowers and foliage, the sight of unused bags or tools can be a source of distraction. Keep these items in your garden shed to improve the appearance of your garden instantly.
Gardening tools and materials should be arranged for more reasons than just operational efficiency. It's also vital for your backyard's appearance. Nobody wants a neatly laid out and manicured yard to be ruined by tools or sacks of soil strewn around. With the installation of a garden shed, you'll notice a significant boost in the appearance and enjoyment you get from your backyard space.
And then there's the question of which material to use for your Shed? There are many different types of garden tool sheds for you to choose from. A garden shed can be used for various purposes, so deciding which one is right for you might be difficult. Let take a look at the most frequent types of Shed that popular in the market:
Wood Shed: Wood is the most common material used to construct garden sheds. A wooden shed has the advantage of being a natural material with a steady inside temperature, even during the year's hottest months. The only disadvantage of lumber is that it will shrink and expand due to changes in moisture content induced by changing weather conditions. The good news is that any drastic changes will generally reverse with time.
Metal Shed: Next to Wood Shed, metal is the easiest material to construct the garden tool shed. Metal sheds are rot resistant and low maintenance, and some even have anti-rust and fire resistance. They will, however, be hot in the summer and cold in the winter on the inside. When the weather is hot, you may experience condensation inside, which can lead to corrosion.
Plastic Shed: Plastic tool sheds appear to be ideal for storing small items. A plastic shed is typically the simplest to put together and will not rot, rust, or require treatment. All you have to do now is make sure it's secure and won't blow over in front of the strong wind.
Increases property value
Last but not least, one more benefit of a garden tool shed is increasing your house value. Having more storage space in your home is likely to increase the value of your home. If you ever need to sell your home, you'll have an advantage over the competition. When purchasing a shed, many people focus on the short-term benefits while overlooking the long-term possibilities. Having extra storage in your home is always a plus because it is usually at the top of a buyer's list of requirements.
Ending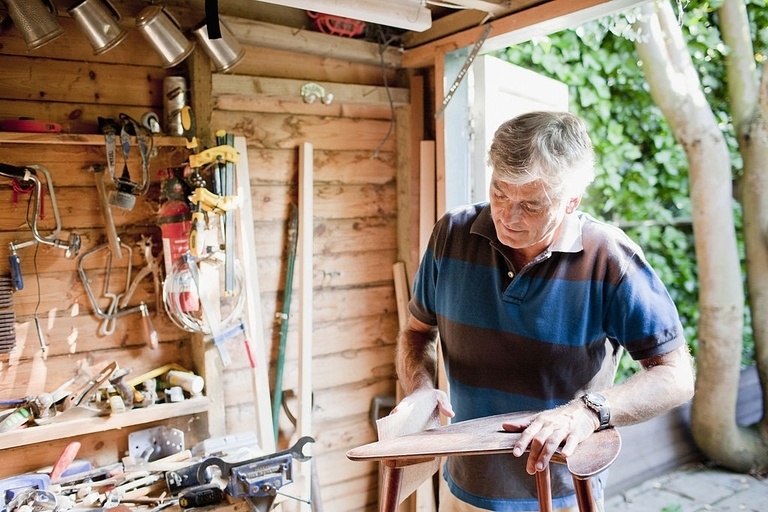 If you have a problem with strewn-about garden equipment, investing in a garden shed is a good idea. It not only helps you save space, but it also provides many of the benefits of garden tool sheds that we listed above. We hope that this article will assist you in your decision to purchase a garden shed.