Do you have a stairwell or a flight of steps in your home? Do you have hard flooring on your floors and stairways? When traveling up or down the stairs, bare steps can be a hazard, causing significant injury to people and dogs. Consider placing running mats on your steps to alleviate this potentially dangerous issue. What are the advantages of carpeting your home's stairwell? Here are some benefits of carpet padding for stairs:
1. Benefits of Carpet Padding for Stairs
Protects your stairs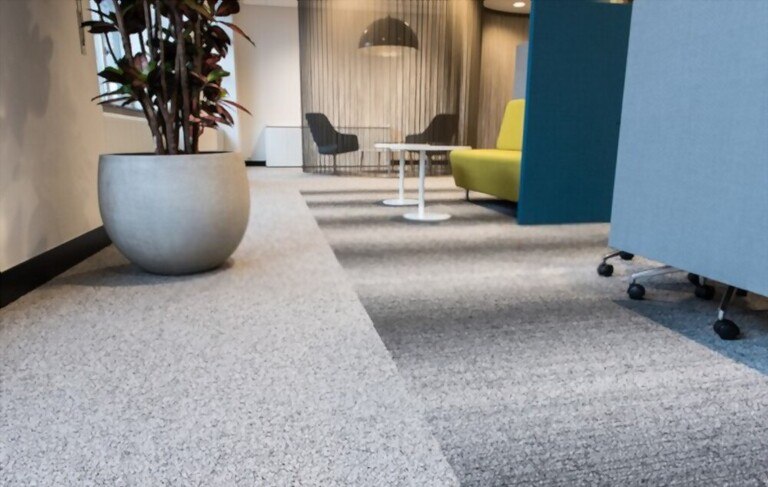 Inside your home, if you have stairs leading to the higher levels, basement, or garage, you may utilize them every day. Add carpet runners to locations with a lot of foot or shoe activity to protect your stairs. The structure of the stairs will endure longer if runners protect the steps from being damaged and scratched by shoes, furniture, and other objects.
Improves the level of comfort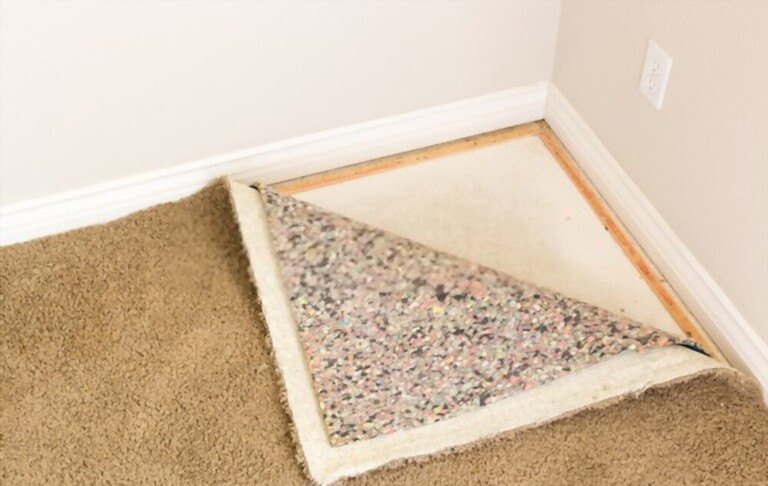 One of another important benefits of carpet padding for stairs is improving the level of comfort. The correct carpet for your staircase will function as a cushion, making the steps more comfy. In the winter, carpeted stairs may trap heat from your home, keeping your feet toasty warm. Carpet adds to the comfort and warmth of your house.
Adds a touch of class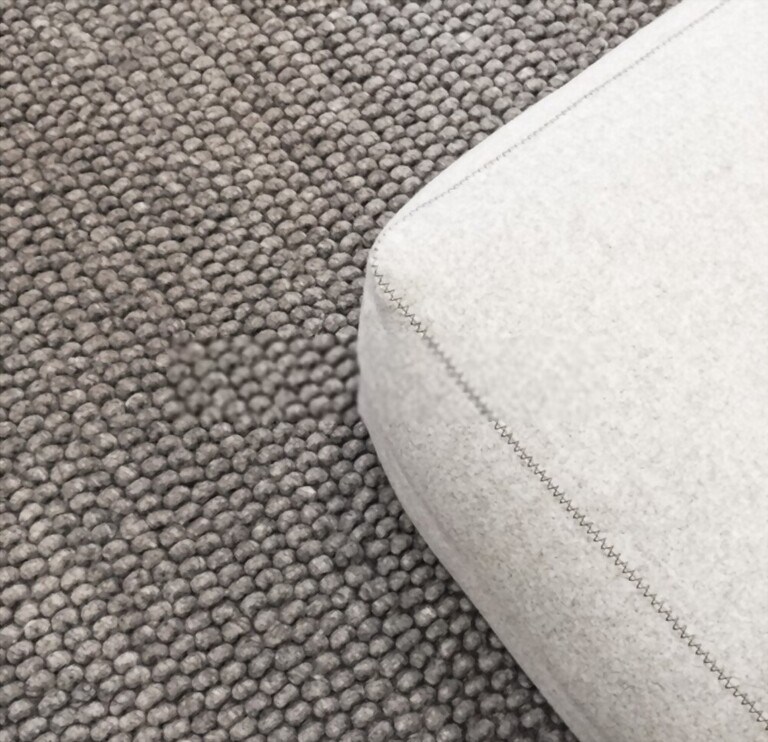 Do you want to design your house in a simple and cost-effective way? A stair carpet runner might be exactly what you're looking for! It may give a casual touch or an exquisite ambience, depending on the style you pick. And because there are so many alternatives, there is a runner for everyone.
To represent your individuality or to compliment the inside of your house, choose from a range of sizes, designs, and colors. Another advantage of running mats is that you may get one in a specific color and design and then replace it with a different one later if desired.
Reduces noise
One of the benefits of carpet padding for stairs is reducing noise. Wooden staircases are elegant and beautiful, but they are loud. When you step on them, they create a lot of noise; most of them creak and can be heard throughout the house, especially the ancient wooden stairs. Fortunately, this may be remedied without breaking the bank. Because a carpet runner has the capacity to decrease and diminish sound, it may assist in eliminating a major portion of the noise from the steps.
Makes stepping more secure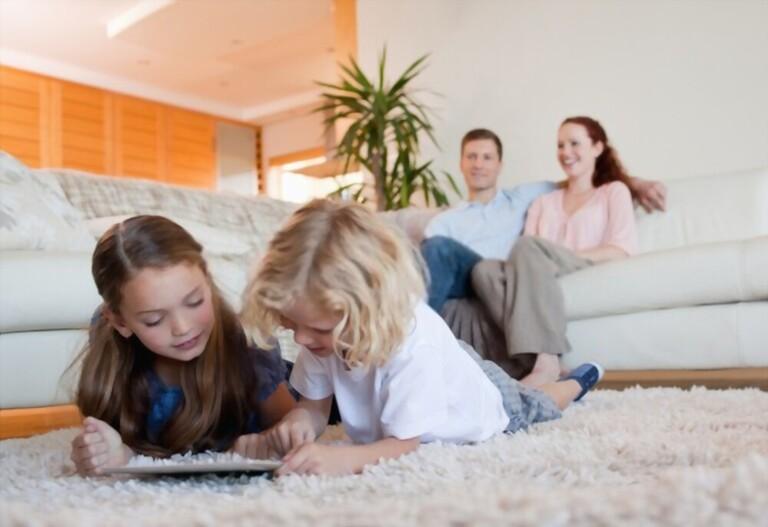 In your house, you must prioritize safety, and those who run carpeted stairs will be safer than those who walk on bare hardwood stairs. People are kept from sliding and falling by runners. They'll also provide you a stronger base for each step. Children, dogs, and exposed wooden stairs are not friends. Someone might get wounded or worse by sprinting up and down the stairs and shoving each other on the stairwell.
2. How to Clean a Carpet Padding for Stairs
There's nothing like stepping barefoot on a warm rag on a chilly morning to keep your toes off the frigid floor. While bare wood is attractive, carpeting is both attractive and soothing. It lends style to a sparse area, warmth to a cold room, and even silence to a room filled with echoes.
However, due to unfamiliar instruments, laying down the mat might be challenging for do-it-yourselfers. Fortunately, whether you hire tools or hire a professional to perform the work for you, the process isn't that complicated. You should also wash it properly after a while, especially if it has been sitting for a while.
If you have a carpet that is prone to becoming unclean with dirt or other debris over time, you should think about cleaning it. Fortunately, with the aid of a few common household cleaning supplies, rugs may be cleaned exactly like traditional carpets.
Step 1: Dust the Carpet Pad Thoroughly
You should begin the cleaning process by dumping soil on your filthy carpet. A tiny vacuum, a vacuum with a broom, a broom and a dustbin, or a combination of these tools might be used for this stage. You can move on to the following step after eliminating any visible dust from the carpet cushion.
Step 2: Select an Appropriate Cleaning Solution
You can go to the following stage if you are comfortable utilizing industrial carpet cleaners. If you don't like the numerous harsh chemicals present in many commercial cleaners, you may build your own DIY cleaning solution using ordinary household products. Begin by obtaining an empty spray bottle and putting together the following mixture:
1/4 baking soda
1/4 white wine vinegar
1/2 warm water
After you've mixed all of the ingredients together, securely seal the bottle and shake it thoroughly. You may apply your homemade cleaner to your carpet backing after it has taken shape.
Step 3: Put Your Cleaning Solution to Work
It's time to apply the carpet cleaner to your carpet backing now that you've picked the correct carpet cleaner. Apply your homemade or professional carpet cleaner to the mattress using a spray bottle, giving extra attention to any places with stains or a lot of filth.
Allow 3 to 5 minutes for the homemade cleaning solution stated in step 2 to rest before proceeding. If you're using a commercial cleaner, look at the label or go to the manufacturer's website to find out how long the bleach should soak.
Step 4 - Cleaning Your Carpet Padding
You're almost done after giving your carpet cleaner plenty of time to absorb any stubborn spots or stains. At this point, all you have to do is clean the soiled carpet well with a sponge, washcloth, or paper towel. If you're having difficulties getting rid of stains or plaque, you may need to put in a bit extra effort and/or use a firm bristle brush.
Fill another empty spray bottle with warm water and use it to rinse off your cleaning solution once you've eliminated all the stains from your carpet cushions. Allow the carpet backing to air dry in a well-ventilated location if possible, but if you can't wait any longer, blot any leftover moisture with an absorbent cloth or paper towel.
3. How to Choose the Size of Carpet Padding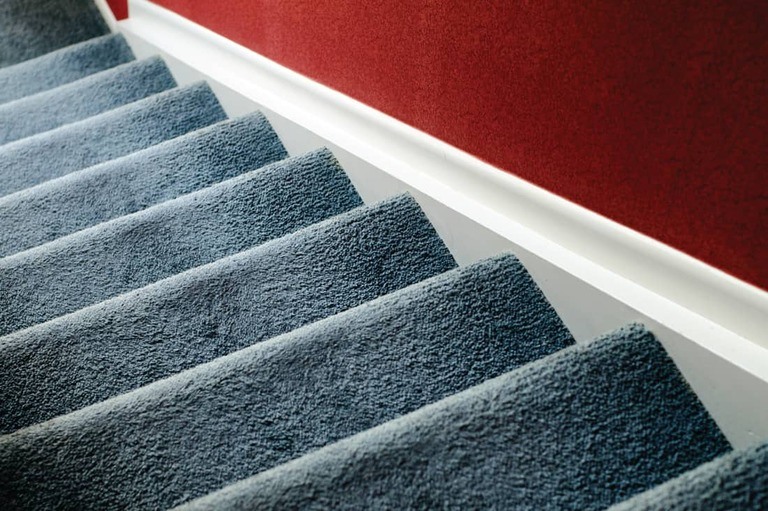 How to select the appropriate carpet padding for your space. What size do you want to choose? Do you want to combine the rooms to make them appear larger or separate them to make them appear smaller?
The continuous carpeting contributes to the unification of the areas. It boasts a welcoming appearance, plenty of facilities, and excellent noise absorption. It also helps to repair damaged timber floors, and with the correct coating, it may even cover concrete floors.
Rugs were traditionally woven in 27-inch widths. Despite the fact that practically all carpets marketed now are floor coverings rather than woven carpets, they are still referred to as broad rugs. The majority of quilted carpets are 12 to 15 feet wide. The rug will have to be woven if your room is more than 15 feet wide. If your room is less than 12 feet wide, you'll have to pay for some garbage.
Typically, your carpet merchant will assist you in determining the amount of yard space you require as well as providing installation services. A proper installation is critical since a poor installation might reduce the carpet's lifespan. On-site cleaning is required on a regular basis. You can rearrange your furniture over time to balance wear and tear in different regions.
Conclusion
If you're looking for professional carpeting, go no further than Amazon. Depending on the demands of each individual, you may pick from a large choice of items in various sizes, materials, and styles. Hope you will enjoy the above benefits of carpet padding for stairs.