Cotton candy is a great treat for family and friends at family events or parties. But making cotton candy at home will ensure safety in taste and quality. However, the cotton candy flavor all depends on the type of machine you choose. Therefore, choosing a cotton candy making machine is very important.
1. Types of cotton candy machine
Homemade cotton candy making machine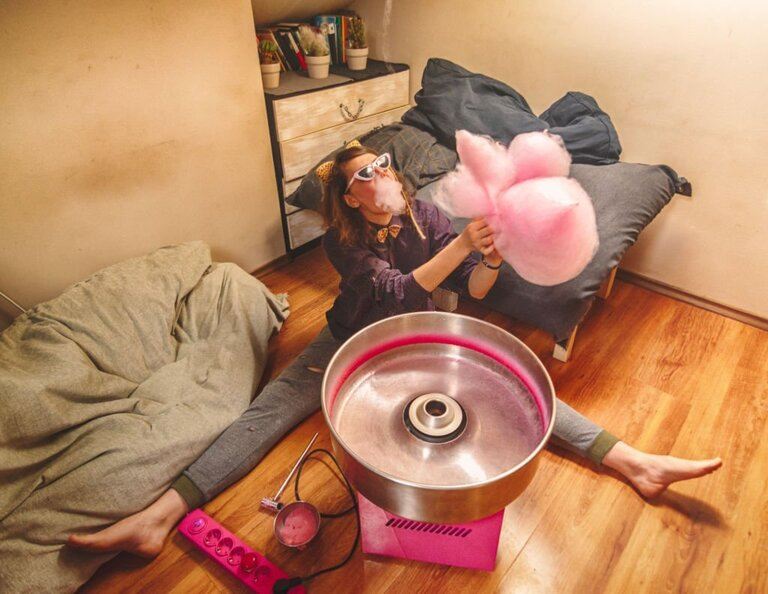 They are usually smaller in size so they can be easily placed on a kitchen countertop. Also, it is powered by a conventional motor, hence why making a cotton candy can be so time consuming.
Besides, you can use the device at any time at home or bring it to a birthday party, especially since they are cheaper and do not have too many features.
Commercial cotton candy making machine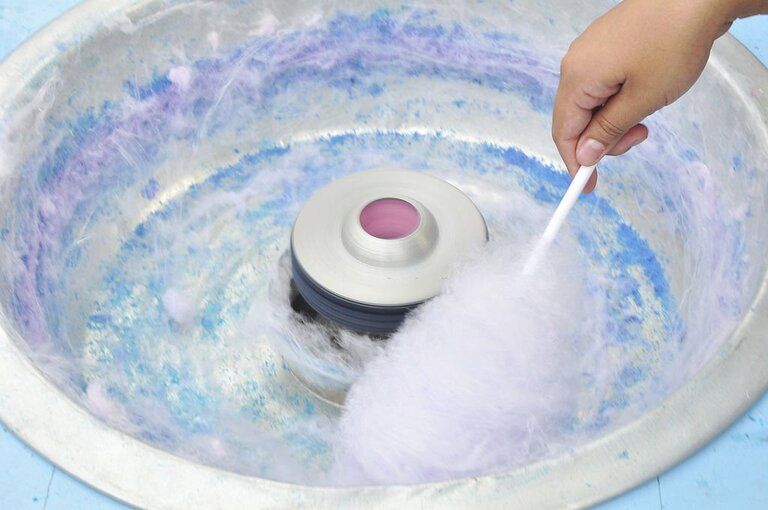 Usually there are large bowls so that there is enough room to create giant cotton candy of different shapes. Besides, it also provides high efficiency by generating high power. Therefore, it is possible to make many cotton candies in one minute.
2. How does a cotton candy machine work?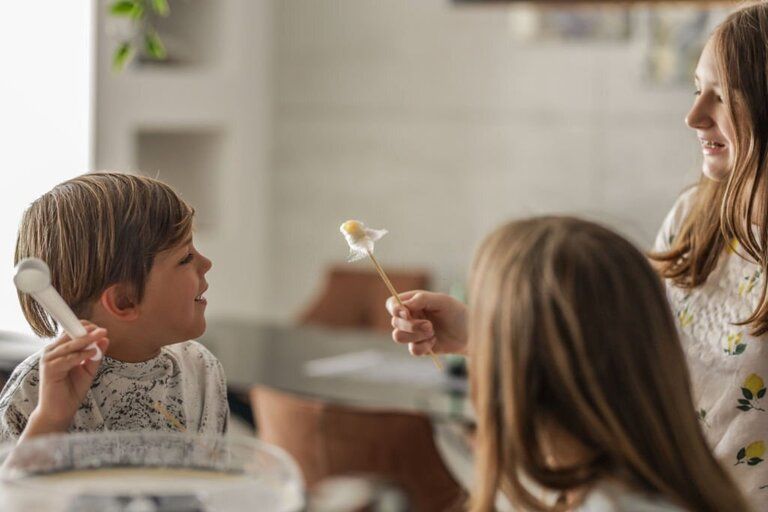 Sugar filaments are made from melting candy in a pan and continuously stretching and twisting the molten candy material. However, modern cotton candy machines only use electricity and a heating element to create soft and fluffy sugars.
First, the machine is warmed for five minutes to prevent the candy from sticking to the inner wall of the central rotating groove.
Continue, using powdered sugar floss or pieces of hard candy are poured inside this center groove and the machine is turned on.
The motor then begins to spin, generating mechanical energy to spin the bowl's central hardware setup at high speed.
Usually the heater maintains a high temperature to melt the sugar. At the same time, due to the high speed rotation, the melted candy splashes outward forming a network of extremely thin fibers.
You can initially use a cone to collect the sugar grid from the inside wall of the large bowl. After a few minutes, you can hover over the cone just above the center section and pick up thin lines of sugar in the air.
3. Bowl size
Almost, different types of cotton candy machines differ in the size of the bowls. Typically, domestic machines have small bowls, with a diameter of about 14 inches to 16 inches. As for commercial products, the bowl is quite large, with a minimum inner diameter of 20 inches in length.
4. Material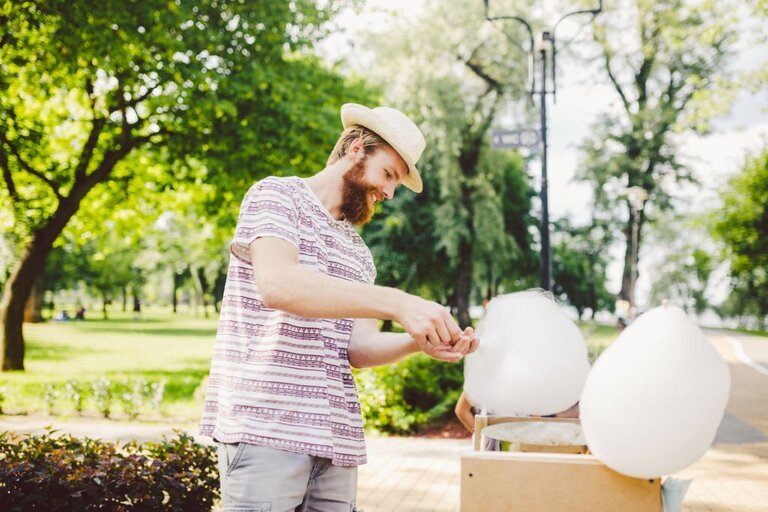 The cotton candy machine has two parts, base and bowl. In general, the products have a stainless steel base that houses the motor, heating element, and other hardware components. Stainless steel is also a highly durable material that can keep all the internal elements safe from any kind of mechanical damage. Sometimes bowls can be made from stainless steel or food-grade plastic. A product that's lightweight and easy to handle, uses a cotton candy maker with a plastic bowl.
5. Engine power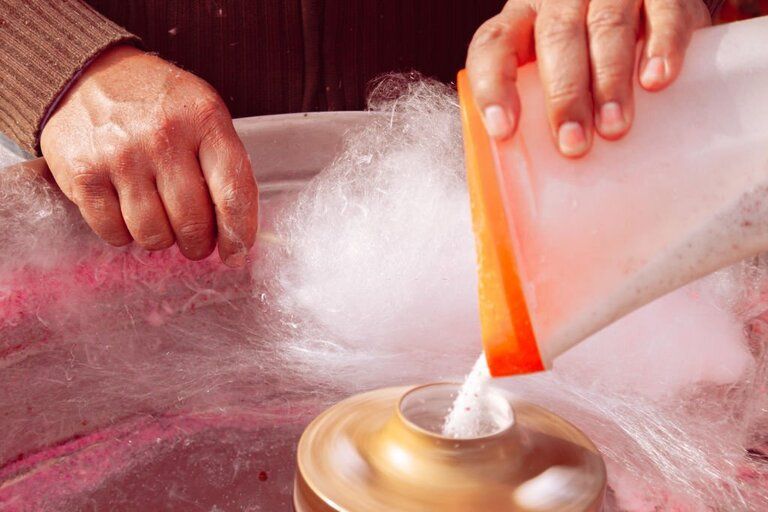 You need to check if the machine is reinforced with a large capacity motor.
If it is a normal motorized product, the bowl of the machine will rotate at medium speed, which takes a long time to make cotton candy. So, if you want to make 2-3 cotton candy per minute, the product is equipped with a motor capable of generating high power, like 900 watts or 1030 watts.
Because the cotton candy machine can spin at very high speed, making cotton candy out within seconds.
However, make sure that the motor does not make a loud noise or create too much vibration as that can be annoying.
6. Temperature control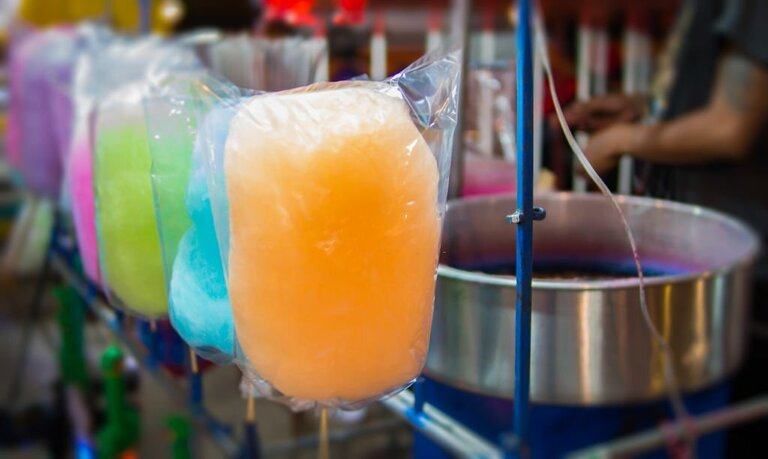 Usually cotton candy machines are electric, make sure the product is equipped with a strong heating element. Since it generates a high amount of heat so that the temperature inside the machine can be stabilized, it helps to melt the sugar quickly and the resulting fibers will be much lighter and thinner. In most of products, the heating element will maintain the temperature at a fixed value. But there are still some cotton candy manufacturers that can regulate the temperature themselves.
7. Flexibility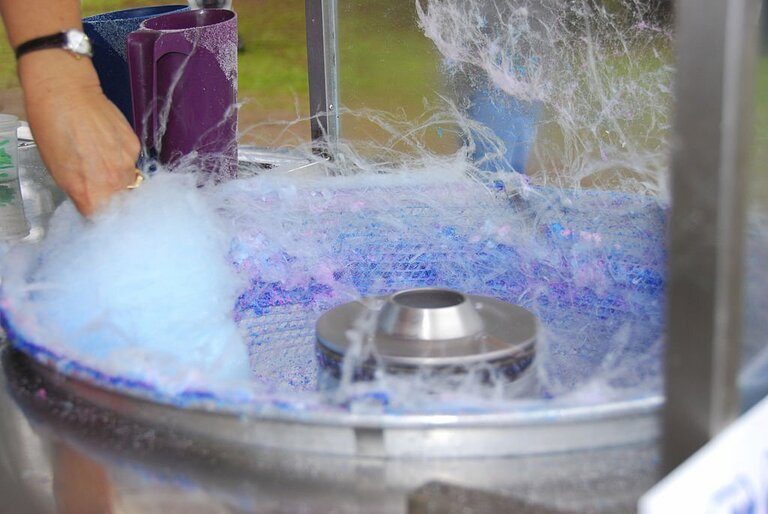 About the versatility of the candy machine is based on the tastes of all consumers about the type of candy. Maybe among your guests or children, some don't have a great sugar tolerance. Therefore, a multi-purpose machine, using sugar-free candies and different syrups to be more suitable.
Hard candy
Normal road
Syrup
Special Road
In terms of texture, use the Fairy Floss machine to get smooth, soft or hard textures. Versatile models can be useful in. However, you can choose a fully functional single model, which will naturally be more expensive.
8. Sugar and Hard Candy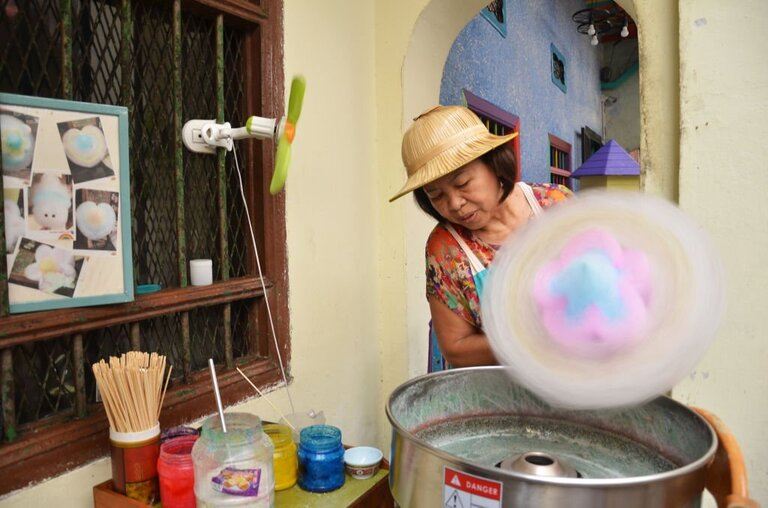 Usually cotton candy is made with crystal sugar. Cotton candy mix is just sugar, color and flavor.
They are quite expensive, but you can use classic sugar, and optionally add food coloring or juice. More economical and healthier.
On the market, there are many models that make both sugar and hard candies, at every price point.
9. Paper cone or Wooden stick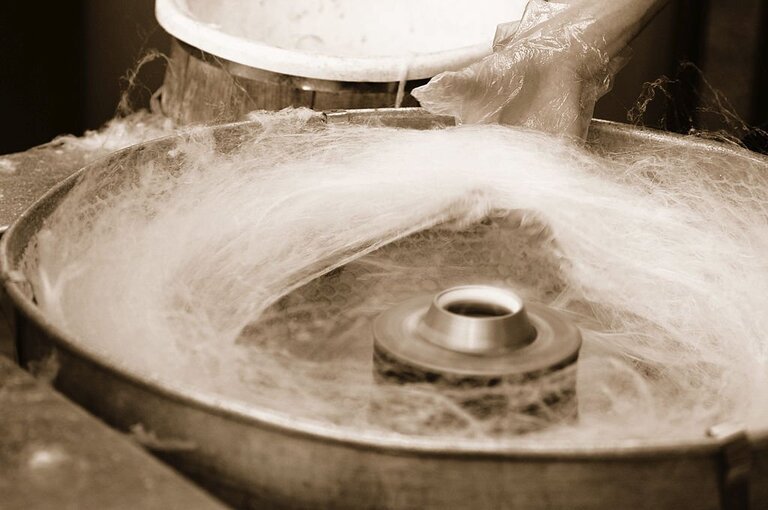 If you're a beginner or you want kids to be able to make their own cotton candy, bet on wooden sticks that are easy to hold.
Whether wood or paper, choose patterns that can be reused.
10. Ease of use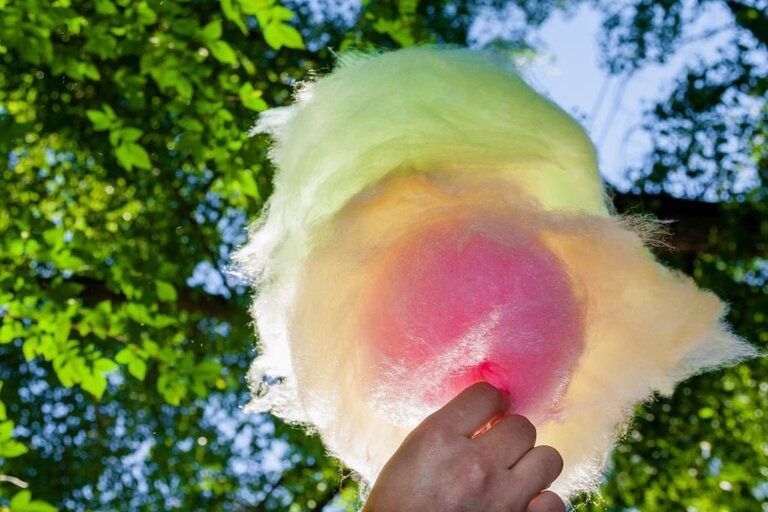 The ease of use of the machine will determine how well it performs in the long run. Importantly, the machine can be easily cleaned after each use.
The better the machine is taken care of, the longer the life of the machine. And to make it easier for you, knowing the high capacity and equipped with removable components, it is easy to wash off without specific measures.
11. The ability to make colored cotton candy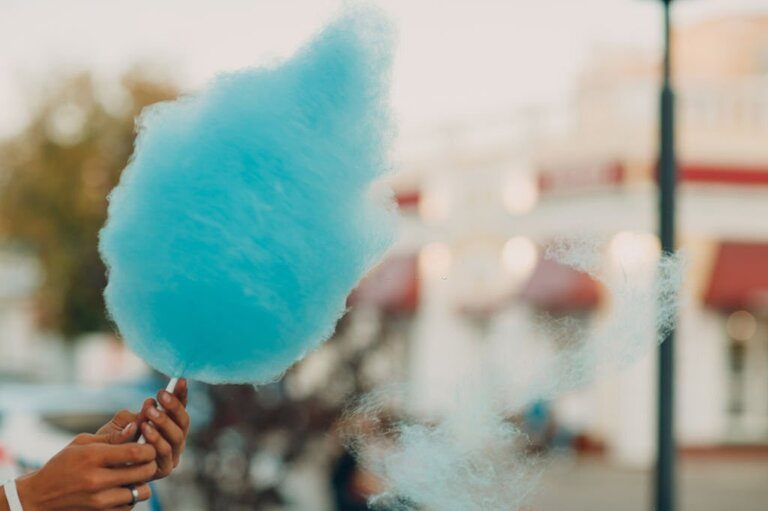 Make sure the machine you're interested in can give you colored cotton candy.
You choose a machine that allows you to create layers of colored cotton candy, layer after layer. Like the GHP commercial pink electric cotton candy machine.
Conclusion
Buying a reliable cotton candy machine can also save you time and money. The hardest thing is to choose the best planner? Above is a complete guide on how to choose a good cotton candy machine, it will help narrow down your decision.