Breakfast is one of the most important meals of the day. Nutritionist Adelle Davis said, "Eat breakfast like a king, lunch like a prince and dinner like a beggar". Because the morning kicks off your metabolism, it helps you burn calories, it provides the energy you need to get the job done.
You are a busy person, your family has children at school, you don't have much time for breakfast, sandwiches are for you, because it's easy to make, you can eat them on the go (save time, probably on the way to the company). More importantly, there are many different recipes to make a sandwich, providing full nutrients, providing enough energy.
Here, we offer a number of sandwich recipes for your breakfast reference.
1. Pan-fried cheese sandwich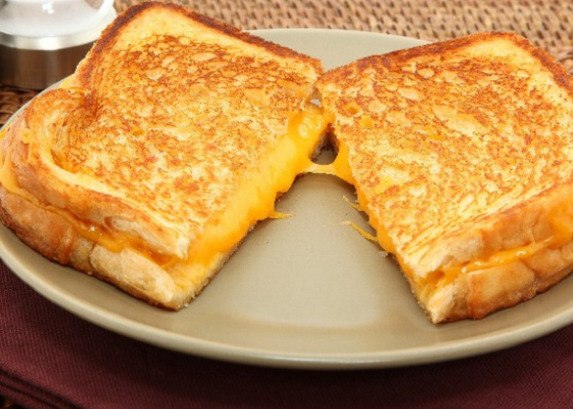 If you are a fan of butter and milk, you should not miss this pan-fried cheese sandwich recipe. The crust is golden, crispy, and chewy, combined with the sweetness of the cake and the fatty taste of the cheese. For the most perfect breakfast and enough energy, you can drink with a carton of milk.
2. Mixed egg sandwich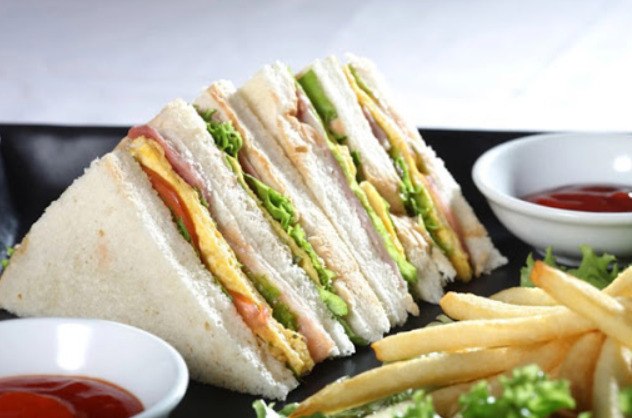 Egg and salad sandwiches come in eye-catching colors, full of nutrients, including fiber and protein. With this formula, you will be fully energized for the new day. To make the dish more delicious, you can add chili sauce and mayonnaise. However, it is recommended that each person should only eat 1-2 times a week, so you need to pay attention, change, choose breakfast recipes accordingly and be plentiful.
3. Egg and sausage sandwiches super fast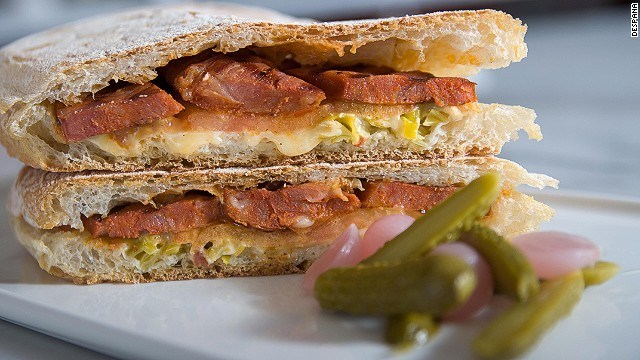 Egg and sausage sandwich recipe gives you all the energy. To not get bored, you should eat with vegetables or thin slices of tomatoes. Sandwich in the order of one slice of bread - lettuce - tomato - egg - sausage - tomato - lettuce - bread. Really attractive!
4. Cheese and avocado sandwiches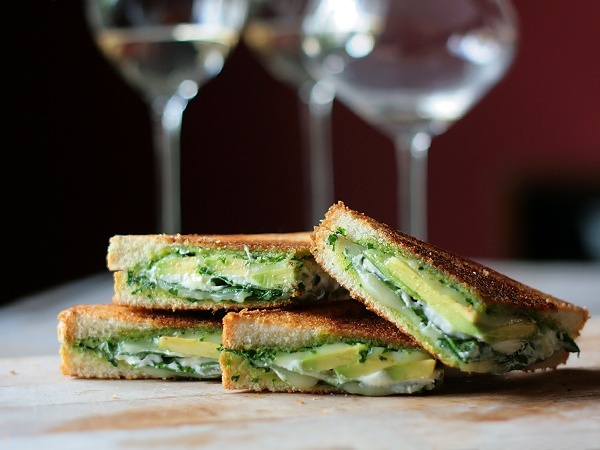 Morning is busy but everyone wants a full and nutritious meal. This cheese and avocado sandwich recipe will give you all your energy. Avocado is the "queen" of superfoods, full of nutrients. Place two slices of bread with butter and cheese together, then place in the oven, or fryer without oil. Just 2-3 minutes, you can enjoy it. Crispy golden crust, rich inner layer.
5. Sandwich roll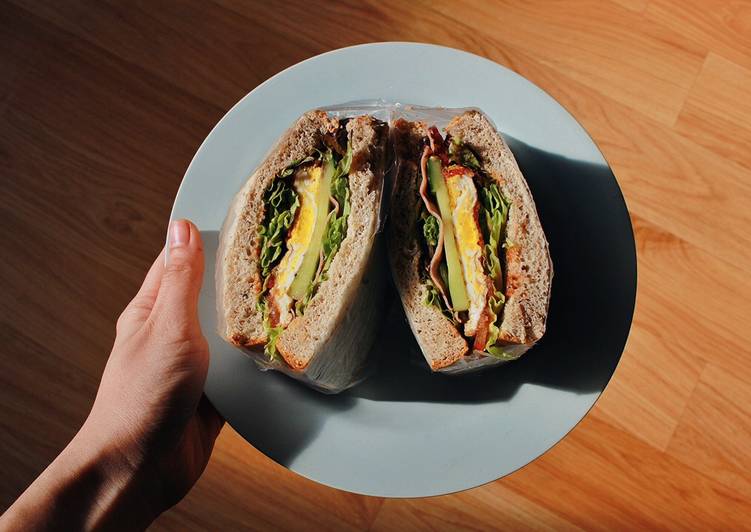 With the sandwich roll recipe, you have complete creative freedom, choosing any foods you want to roll with. For example, bacon, sausage, egg, cheese, tomato, beef, ... But for this recipe, you need a food wrap. Layer all of them in, then wrap the bread wrap and cut them in half and you can enjoy them.
6. Boiled egg sandwich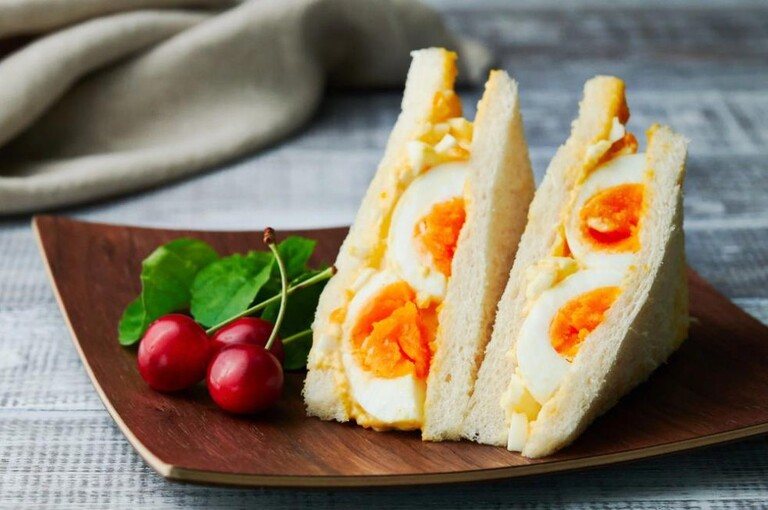 It seems that when it comes to the recipe for a hard-boiled egg sandwich, it sounds quite strange to many people. You should try it, it's weird and delicious. Hard boiled eggs, peeled, chopped pomegranate seeds and mixed well with 1 tablespoon mayonnaise, then you can enjoy. You can eat with sprouts.
7. Tuna sandwich and mayonnaise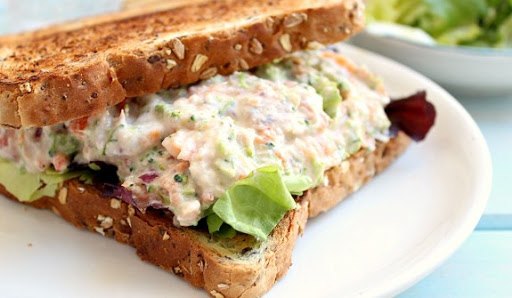 If you don't like meat, then this tuna sandwich recipe and mayonnaise is the way to go. With this recipe, you will save quite a lot of time. You just need to buy canned tuna in oil sold with mayonnaise, lettuce, cucumber. So you can have a delicious breakfast quickly.
8. Crab stick sandwich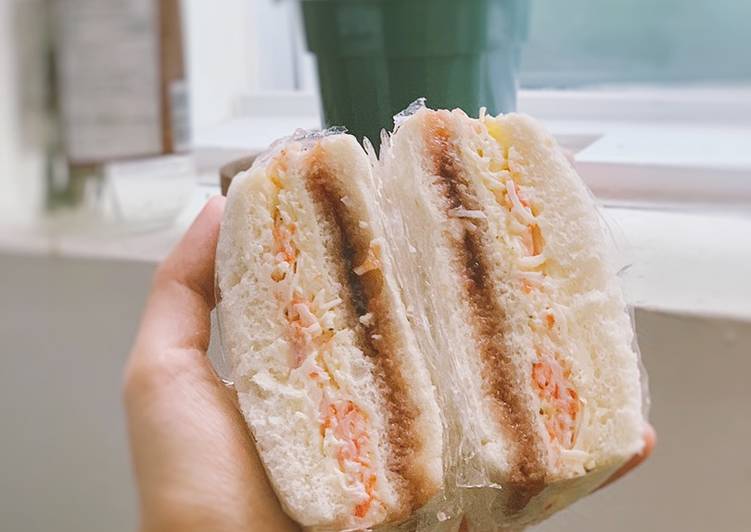 Crab stick sandwich is a nutritious, lightweight dish, suitable for breakfast of families, busy office workers, students and students rushing to school. This recipe will take longer than the tuna sandwich recipe. You need to steam the crabs, then tear them apart and mix with mayonnaise.
You can prepare it in advance, wrap it with plastic wrap. Before breakfast you just need to microwave it for 1 minute to heat (if you want).
9. Yogurt sandwich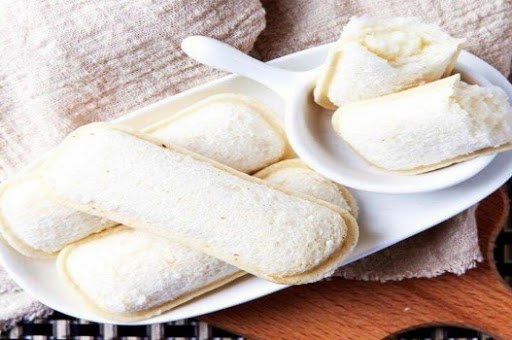 This recipe will be loved by many children, because the cake is sour, moderately sweet, combined with the soft sandwich crust. However, the filling needs to be prepared relatively time consuming (including yogurt, condensed milk, mayonnaise, cornstarch).
A note for yogurt sandwich: Cake can be left for 2-3 days, so when you eat, you can add it. If you added it, it should only be eaten during the day.
10. Sausage fried sandwich rolls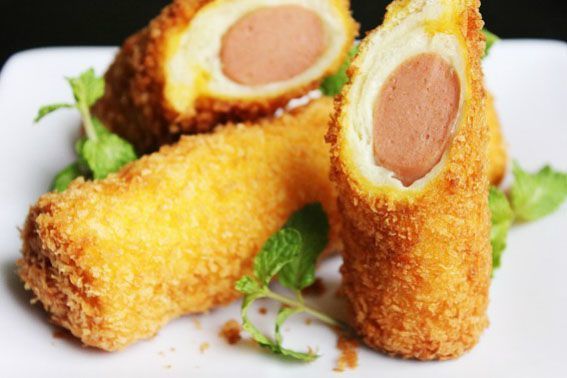 Fried food is loved by the majority of children. If you have young children, check out these sausage fried sandwich rolls. Or you can also consider changing the breakfast for more abundant.
11. Cinnamon butter sandwich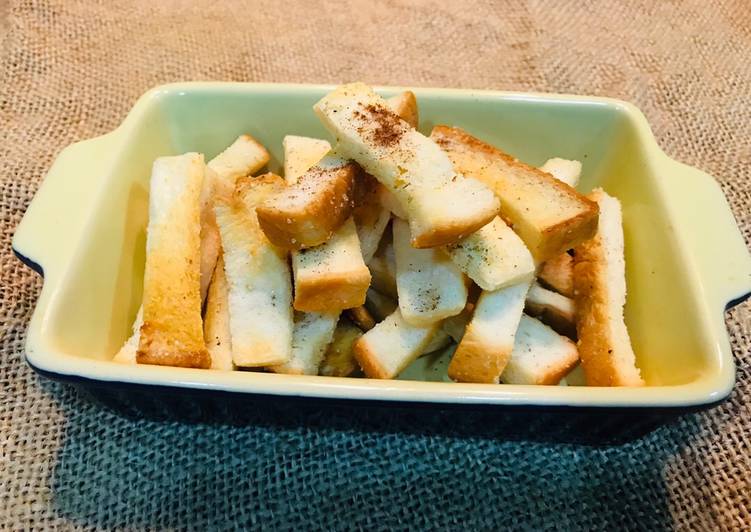 If you are a fan of cinnamon flavored foods, you should definitely not miss this recipe. This recipe takes about 30 minutes, because after preparing all the ingredients, you need to bake the cake from 15 to 20 minutes to be crispy. You should prepare them in advance on the weekends. This cinnamon butter sandwich can be eaten for about 2 - 4 days.
12. Oven sandwich with baked mushrooms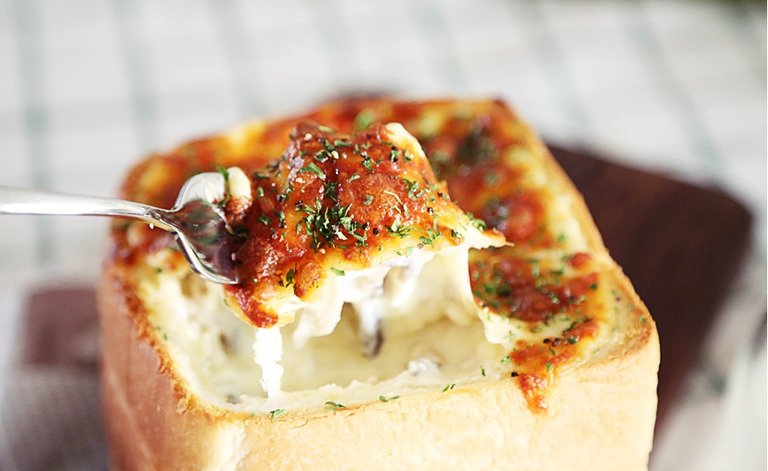 If you are vegetarian, if you like to eat frugal, you are in the process of losing weight, then this is a great recipe for you. You can choose the type of mushroom according to your preference. Mix a little cream sauce, bake for 5-7 minutes and you can enjoy it.
13. Chicken breast sandwich eat clean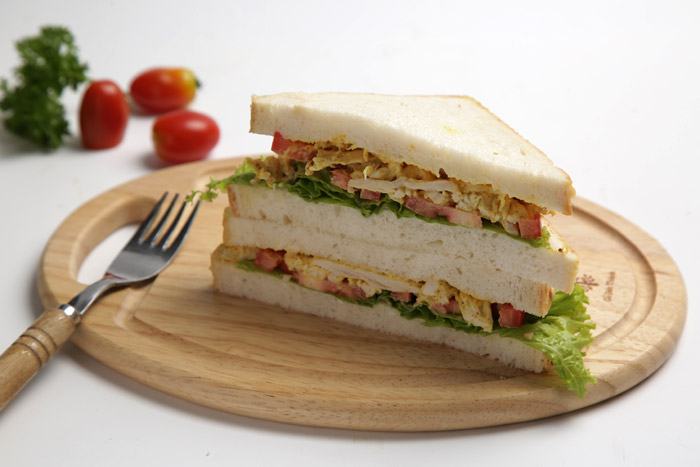 This healthy recipe is being loved and followed by many people around the world. With this method, you will use foods in the most natural form possible (chicken breasts, tomatoes, lettuce, cucumbers), for a healthier, healthier diet.
14. Grilled garlic butter sandwich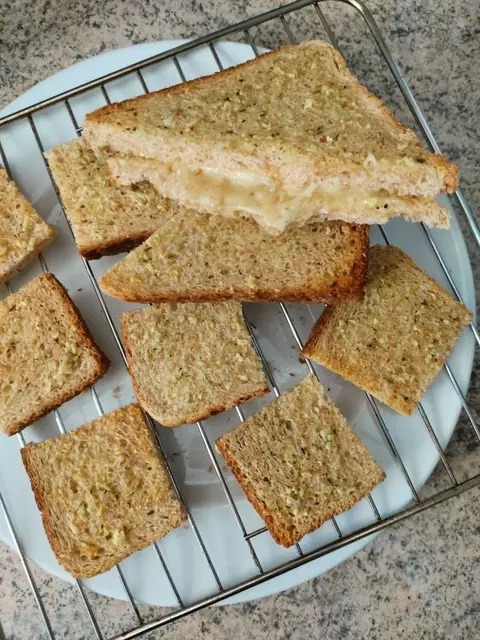 This recipe is easy to make, with relatively inexpensive ingredients. With this recipe, you can completely prepare your family for a breakfast, or a snack. You can store it in the refrigerator for 2-3 days.
15. Peanut Butter Fruit Sandwich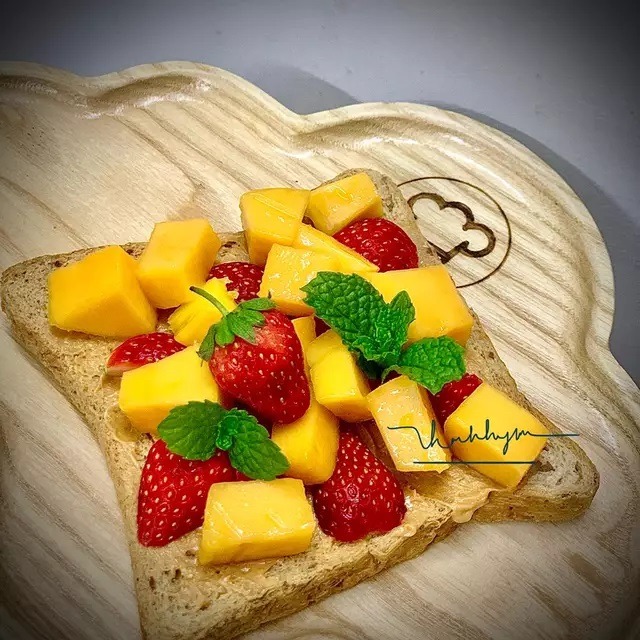 This is a breakfast or snack that provides you with all vitamins and nutrients. It is also a recipe for those who are losing weight. You can serve it with yogurt jars.
Conclusion
Breakfast is extremely important. Hopefully, with the information we provide, you can choose sandwich recipes for breakfast to suit your family's preferences, and change them weekly for a variety of breakfast options. These sandwich recipes can also be an option for picnics.